By: Tycho de Feijter for 6th Gear Automotive Solutions. Haarlem, March 2019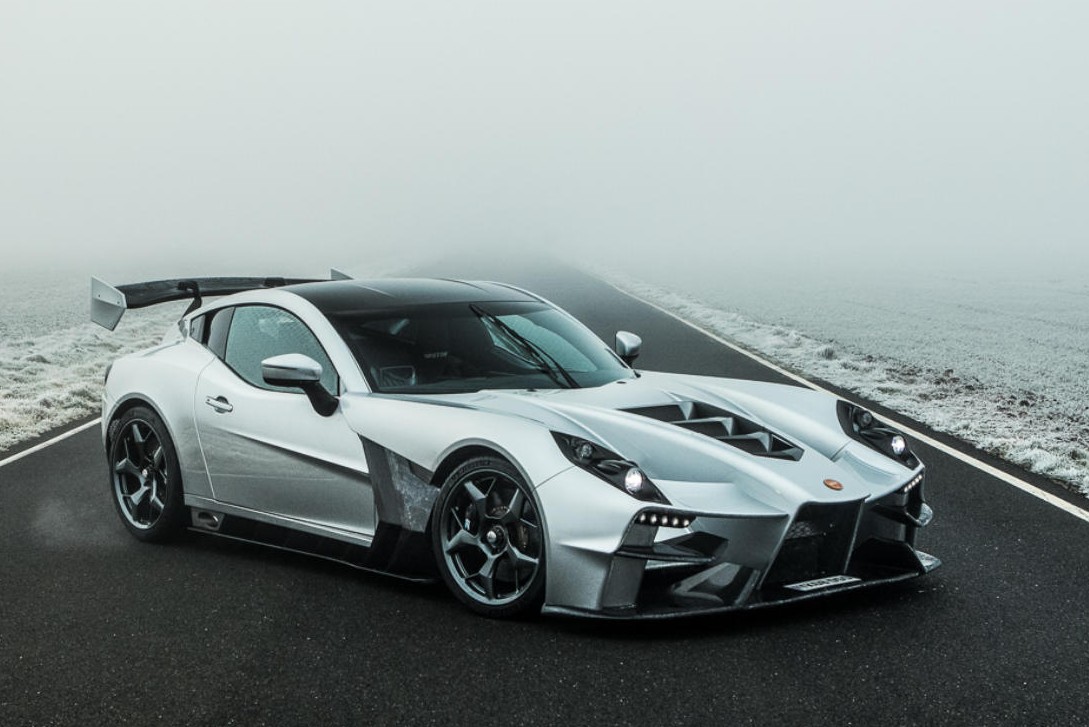 This is the new Ginetta Supercar, a race-inspired mid-engined monster. Ginetta is a U.K. based specialist builder of racing and sportscars. The company makes various track-ready race cars that compete in their own championships. The most extreme Ginetta so far was the G58 LMP1 prototype race car. But where the G58 only had 575 hp, the new Ginetta Supercars hits the 600 horses.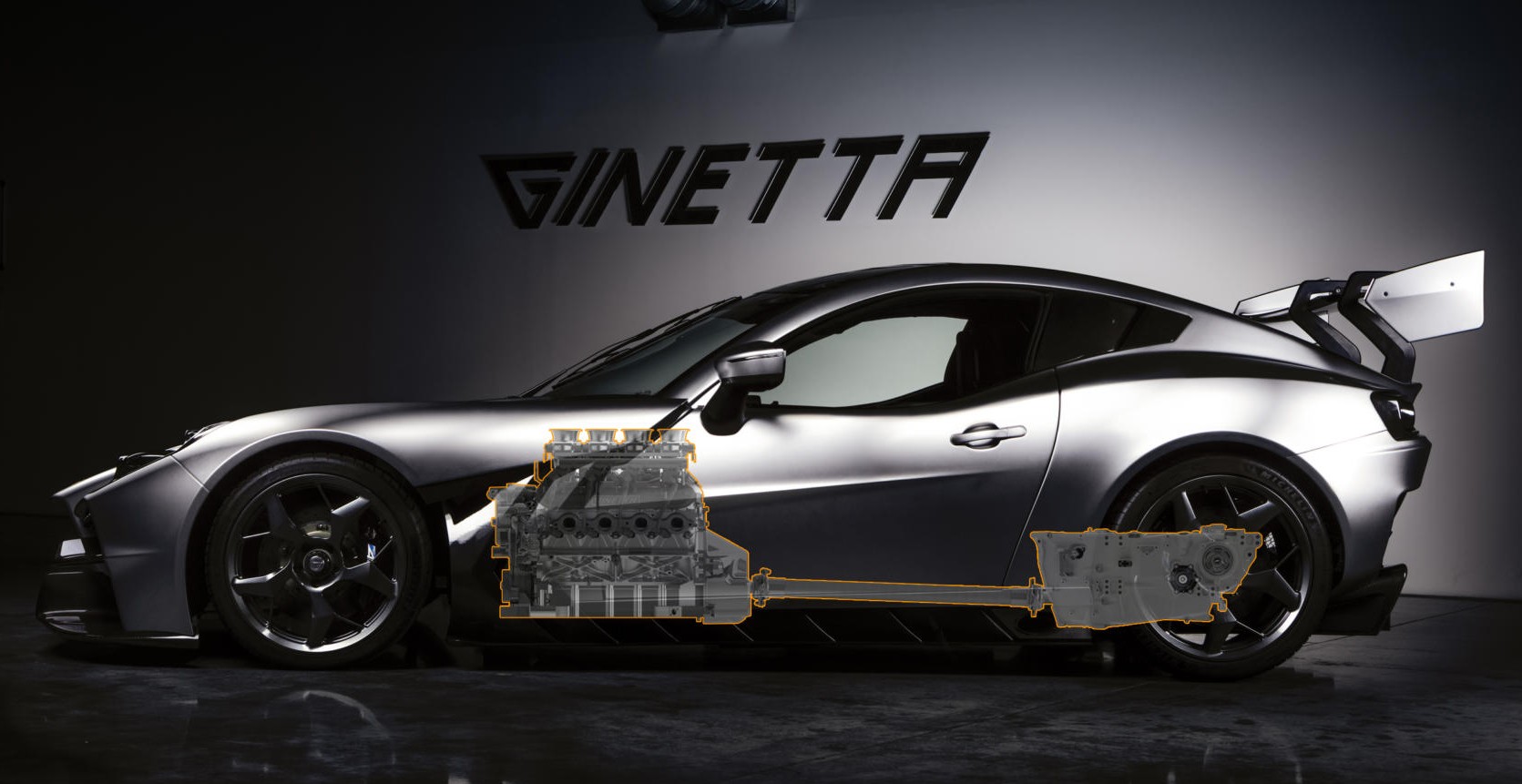 The new Ginetta is essentially a mid-engined car, with the engine block located completely behind the front axle and the gearbox at the rear axle, a typical race car setup. The company claims a near-perfect weight distribution of 49 front/51 rear. The body is made of carbon fiber, keeping weight of the car down to just 1.150 kilo. Power comes from a naturally-aspirated 6.0 liter V8 engine, developed by Ginetta. The engine has an output of 600 hp and 700 Nm, and that brings the power-to-weight ratio to a manic 545 hp per ton.
The engine is mated to a sequential six-speed gearbox, again developed in-house by Ginetta, and a differential linked to the engine through a carbon-fiber tailshaft. Ginetta used their experience with race cars to create the aerodynamic package supercar, best visible at the front, with loads of wings, vents, and ducts. This makes for a down force of 376 kilo at 100 miles per hour (160 km/h). Top speed is equally impressive; Ginette claims the supercar tops out at 2oo mph (320 km/h).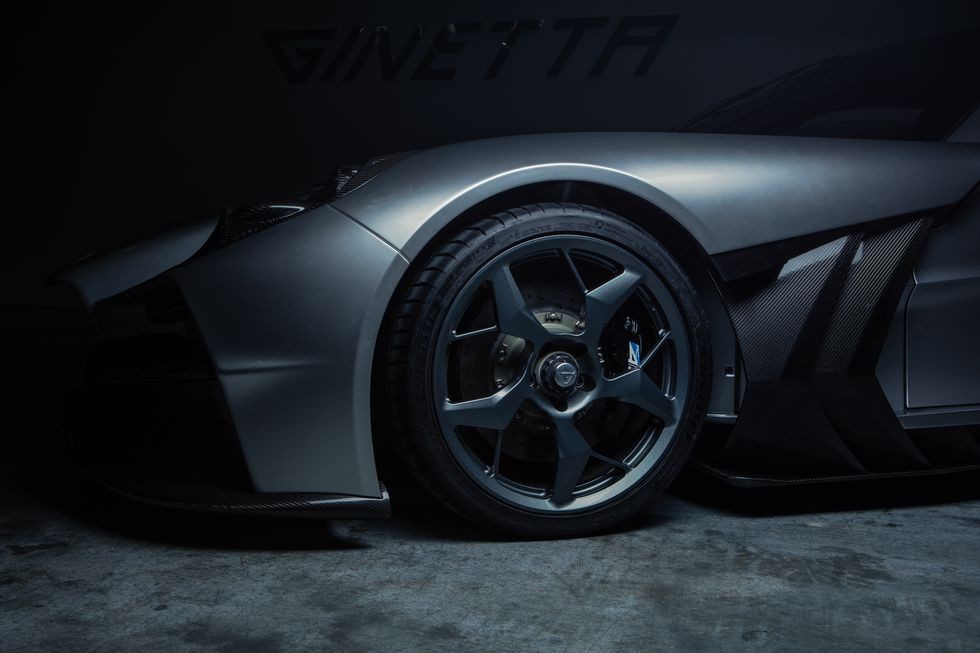 Big brakes are a necessity to bring all those horses to a stop. Happily, the Ginetta has plenty of braking power. The supercar rides on 19 inch-wheels at the front and 20 inch-wheels at the rear. Each wheel is fitted with a massive carbon ceramic brake disc with a diameter of 360 millimeters. With those, the Ginetta will be able to brake from 200 km/h to zero in just 120 meters.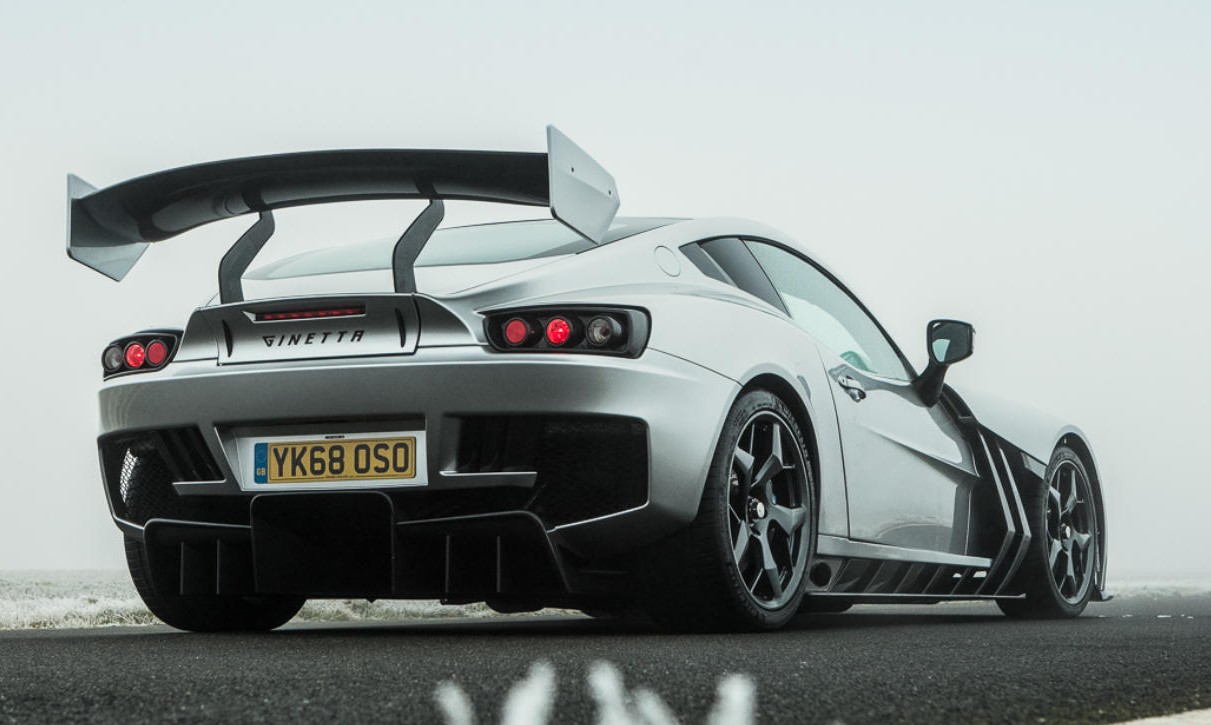 Ginetta plans to build just 20 examples of their new supercar this year, and says 14 have been sold already. Price is steep;  Ginetta wants $530.000 got it, and that is more than the price of a McLaren 620LT and a Lamborghini Huracan combined. But hey! Where else can you get a truly race inspired super car with more down force than many one-seat racers..?