By: Tycho de Feijter for 6th Gear Automotive Solutions. Beijing, September 2018
This is the brand new Lamborghini Huracan Performante Spyder, the hardcore lightweight variant of the 'normal' open-top Huracan. The Performante comes with an extra aggressive body kit, huge 20 inch wheels, a full-size wing on the back, and Italian flag decals on the doors. Performante is one of those great Italian words that look fast even when you just read them. It literally means performing. And performing this Lamborghini does: 0-100 is gone in just 3.1 seconds, 0-200 in 9.3 seconds, and it tops out at 325 kilometers per hour. The horses to go that fast are delivered by a 5.2 liter naturally aspirated V10 engine, good for an output of 640 hp and 600 Nm.  You got to make the engine work though; peak power only arrives at 8,000 rpm, and peak torque at 6,500.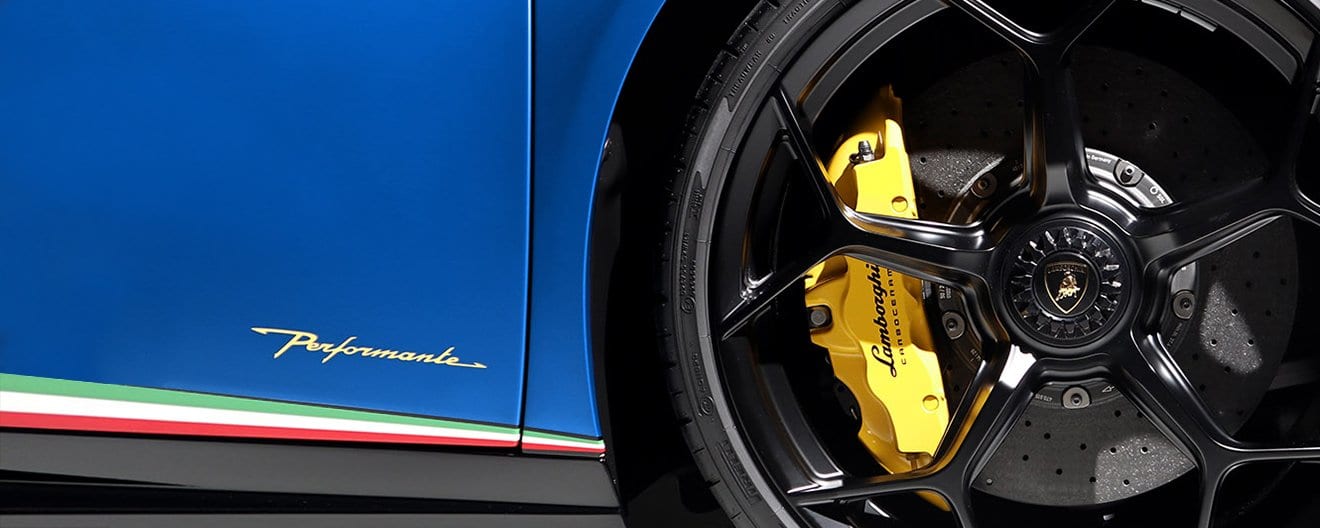 So what kind of brakes does it have? Well, very big ones to start with. The front brake discs have a diameter of no less than 380 millimeter and a thickness of 38 millimeter. The rear brake discs are slightly smaller, with a diameter of 356 millimeter and a thickness of 32 millimeter. Yes, the Huracan Performante brake discs are bigger than the wheels of many economy cars! The discs are made out of lightweight carbon ceramic, ventilated and cross drilled. The discs are mated to fixed monoblock calipers, made from aluminum. The front calipers have six pistons, the rear calipers four. But how does all that stopping power translate to the road? The answer: 31.5 meters! That's how much distance it takes to brake from 100 kilometers per hour to a full stop. The standard color of the caliper is yellow, a typical Lamborghini color. But the company also offers them in silver, black, green, red, and even orange.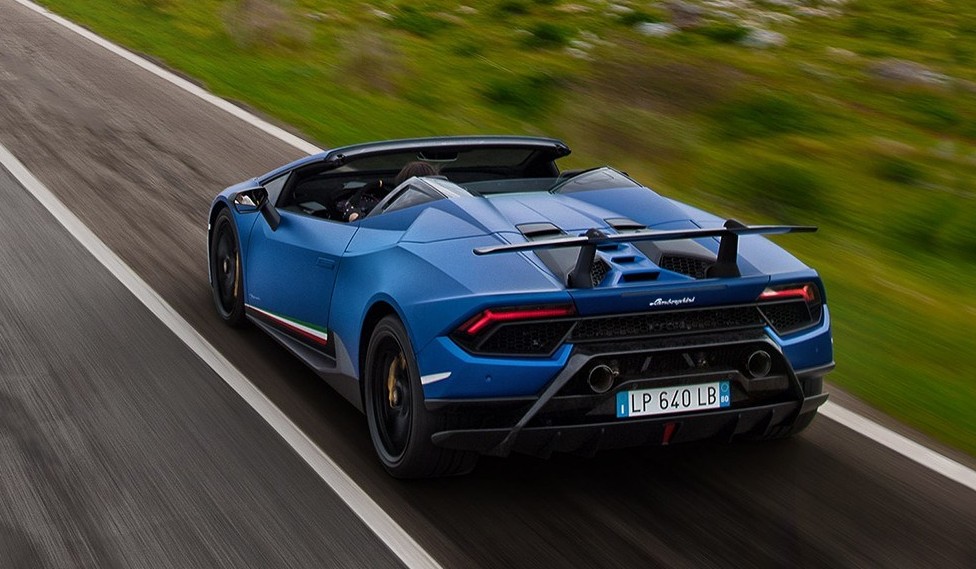 The engine cover has extra vents to extract hot air from the motor. The carbon fiber wing is fixed in place and only creates extra down force, there is no air-brake function like on an McLaren 650S, so the Performante relies solely on its brake discs and calipers to slow down. But as we have seen, the brakes are huge and appear more than capable to bring this mad Lamborghini to a halt.