MAKING YOUR QUALITY ARGUMENTS VISIBLE
6th Gear Automotive Solutions Ltd. (2006) specializes in brake part component certifications, in-house testing and production solutions, Brake component OE Supply, Onsite Quality inspections and After sales spare part sourcing.
In close cooperation with our clients, technical service and the certification provider, we develop and implement efficient certification strategies for the braking industry in Asia.
6th Gear Automotive Solutions Ltd. has
+20 years brake component industry experience
Strategic partnerships with market leading institutes
Offices in China, The Netherlands and USA
+10 years daily face to face meetings with Chinese Automotive manufacturers
Sourcing dozens  of containers with Automotive Components to Europe monthly
Combining our strong assets enables us to
Understand the export market and assist our clients to identify their certification priorities
Optimize the communication between certification institutes and our client
Supporting factories with achieving and remaining their certifications
6th Gear Automotive Solutions Ltd. is ISO 9001:2015 certified
6th Gear Automotive Solutions has received International Organization for Standardization (ISO) 9001:2015 certification after an audit from TÜV SÜD Management Service.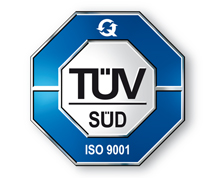 ISO 9001:2015 is the global standard for a quality management system and is based on
principles such as strong customer focus, motivation and implication of top management, process approach, and continual improvement. ISO is an independent, non-governmental international organization that brings together experts to share knowledge and develop voluntary, consensus-based international standards.
Download here our certificate (English)
Download here our certificate (Chinese)
---
Richard focuses on the Asian market since 1998. He worked for a OEM and OES suppliers within the Kroymans Group. In 2004, Richard joined Nipparts BV, a subsidiary of Sator Holding. In his position as Purchase Manager, Richard has been sourcing from manufacturers in China meeting European quality standards for over 20 years. He is specialized in logistic and cost-conscious purchasing solutions. Richard assists factories prioritizing their brake ECE- R90 certifications program with assembling product testing groups and identifying worst case products.
---
Ron is a business strategist with China experience  since 1997. He is fluent in Mandarin and consulted many organizations with their China strategies over the past 15 years. Since 2013 Ron focuses on process & project management procedures for 6th Gear Automotive Solutions Ltd clients from Chicago. Ron advises factories with their COP certifications as part of their ECE-R90 program.
---
David is fluent in English, Chinese, Portuguese, Spanish and French and has professional working experiences in upcoming markets like Brazil and China. Since 2008 David has been working closely with Chinese manufacturers on fields of quality control and relationship management. David represents the needs of both purchasers as well as suppliers. David is an expert in process and supply chain management in the automotive industry.
---
Zhai has is engaged in the brake industry since 2006.  His main responsibilities cover account management, audits (SAT) and order support. Zhai manages international automotive organizations with their supply chain strategies in China. For his clients Zhai develops the suppliers network and is responsible for making sure orders are meeting required quality standards. Since 2012 Zhai is actively involved in brake component testing and certification. Furthermore Zhai is 6th Gear Automotive Ltd. first level trouble shoot technical support for our testing machinery.
---
Serge is a business organization expert and has been involved in the spare parts industry since 2008. He consulted a wide variety of companies internationally with enhancing their organizational structure.   Serge has a background in sourcing and warehouse management. He is fluently in English, German, Spanish, Dutch and French.
---
Folkert has been actively involved in the Automotive industry since 1997 and joined 6th Gear Automotive Solutions Ltd in 2009. After completing his study Business Management Automotive Industry, Folkert started working at a large dealership in Amsterdam. Later on he specialized in Marketing and International General Management. For both specializations Folkert has his Bachelor qualifications. Folkert has subsequently worked for two car importers. The latter one was a European head office. Especially during that period he obtained lots of international experience, in and out of Europe. His interest and experience lies mainly in the parts business.
Founded in 1964, Greening is made up of two distinct companies under the same umbrella: Greening Associates, Inc., and Greening Test Laboratories. From Detroit, Greening provides SAE-standard machinery and ISO-certified testing services worldwide. Greening develops over 50 years market leading technology and is an influential source in the brake industry sector.
Founded in 2016 in Lelystad (The Netherlands) Greening Europe BV focuses on vehicle road testing. Greening Testing Laboratories INC supervises the various R90 required road tests performed by Greening Europe,.  Furthermore Greening Europe has priority access to the RDW test track in Lelystad. Expansion on other services such as tire certification will be starting soon.
As the Dutch type-approval authority, RDW tests and inspects new vehicles and parts thereof. Its clients are manufacturers and importers from all over the world. RDW also makes knowledge available through consultation and support projects in other countries in the area of traffic safety.