By Tycho de Feijter for 6th Gear Automotive Solutions. Haarlem, February 2019.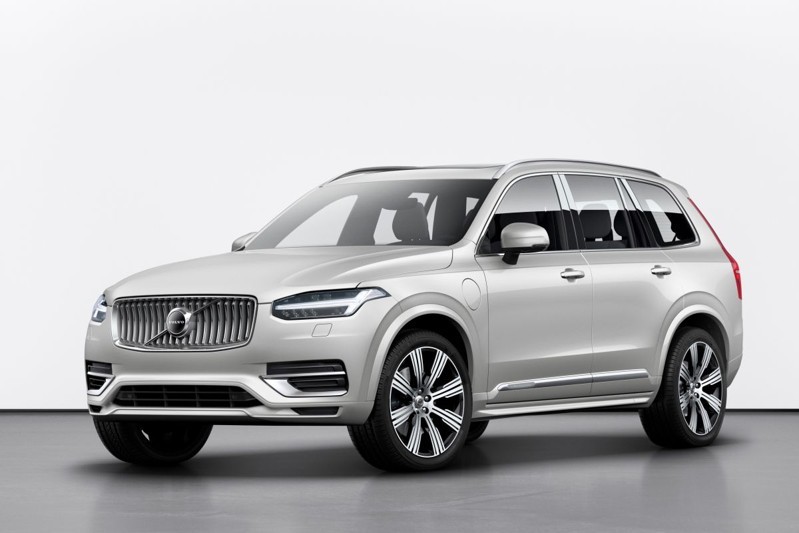 Volvo has launched the updated XC90 SUV. It gets new headlights, a redesigned grille, and new alloy wheels. But far more interesting is the brand-new kinetic energy recovery braking system (KERS). The system is technically similar to KERS used in Formula 1. Volvo is the first car maker to apply this technology in a road car.
Volvo's KERS setup works with a carbon fiber flywheel that spins at up to a massive 60,000 rpm. Under braking (brake-by-wire), the flywheel spins up, generating electricity. This electricity can be stored and used to support the car's acceleration, sending electric power to the rear wheels. The KERS system adds about 80 horsepower to the XC90's power train.
The system works with gasoline and with diesel engines, technically turning them into mild-hybrids. Volvo claims the system improves fuel efficiency by 15%. Variants of theXC90 equipped with the KERS regenerative braking system will get a new 'B' badge, separating them from the standard range which carries T-badging.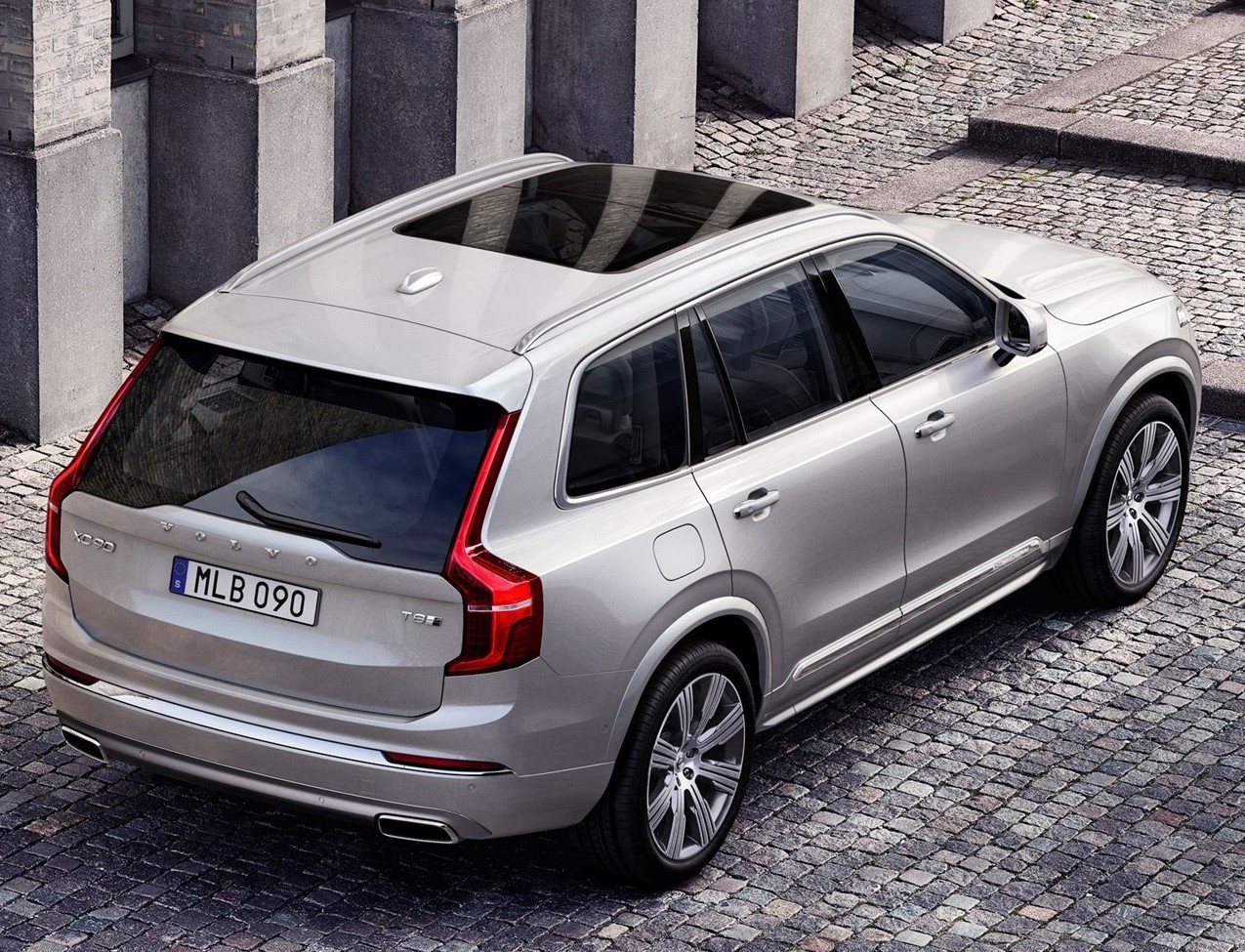 There is more brake-related news for the updated Volvo XC90: The Cross Traffic Alert system, which detects approaching vehicles while backing up, now offers auto brake, again an industry-first. When the system detects a vehicle, and the driver does not respond immediately, it will bring the car to an immediate and full stop.
The City Safety system, first introduced on the Volvo S60 and XC40, is now available on the XC90 as well. This system automatically brakes for pedestrians, cyclists and large animals (cows are safe, dogs are not). The system was recently tested in a comparison test by the Insurance Institute for Highway Safety in the United States, where it scored a 'superior' rating.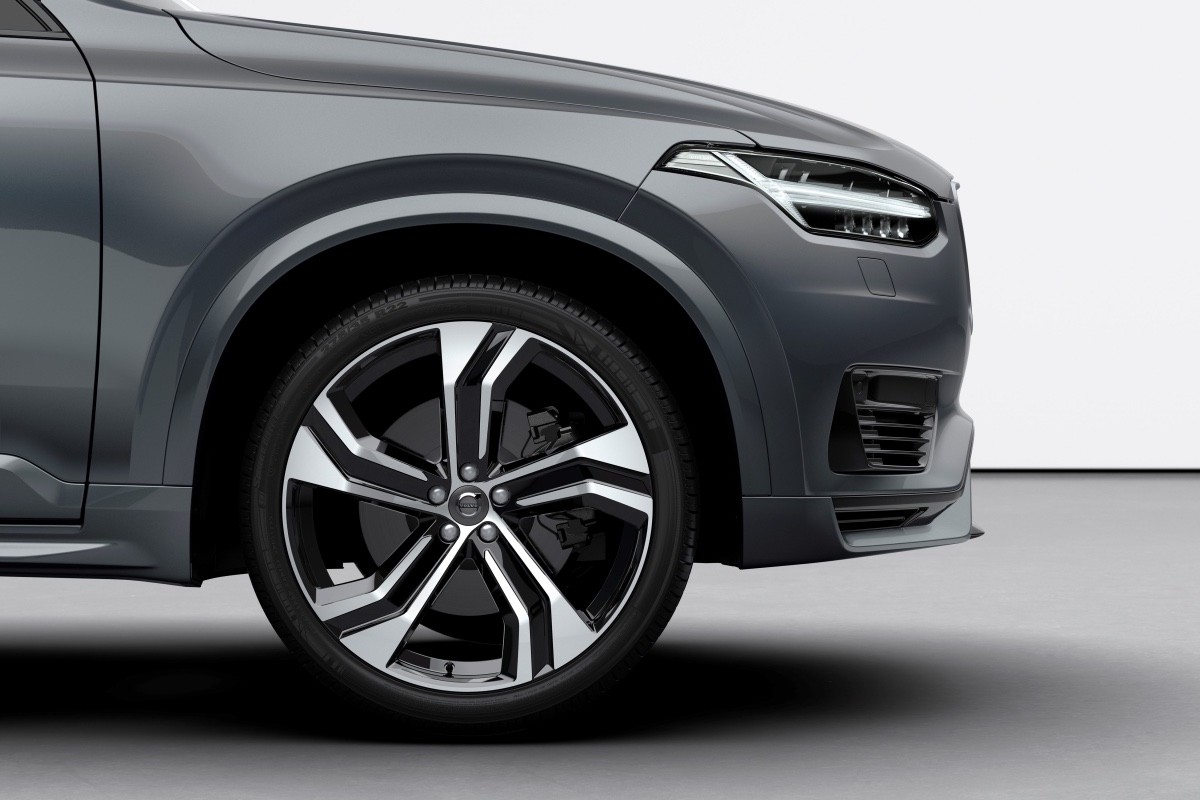 The Volvo XC90 brakes with front-brake discs with a diameter of 345 millimeter and rear-brake discs with a diameter of 320 millimeter. Tires, depending on specification, are either 19, 20, or 21 inches. The tires on the photo are the smallest 19-inch variant, which seem a bit too small for a car as big as the XC90, but the new alloys look sweet.