By: Tycho de Feijter for 6th Gear Automotive Solutions.
Beijing, June 2018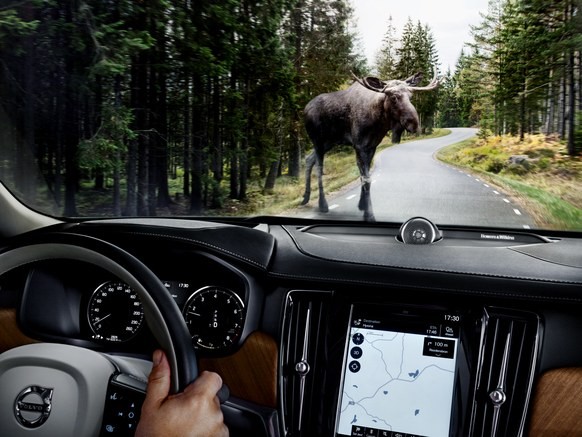 Earlier this week Volvo unveiled the new U.S.-made Volvo S60 sedan, the company's first car to be equipped with the latest version of their City Safety System. This system automatically brakes for pedestrians, cyclists, and… large animals.
Road-crossing animals cause tens of thousands of crashes each year, some with fatal consequences for the passengers of the vehicle, and nearly all with a fatal ending for the animal. The system developed by Volvo uses a combination of radar and camera technology. The radar detects the animal, and the camera identifies it. The system then predicts what the animal is up to, and automatically applies the brakes if necessary.
To recognize the animal, the camera compares what it sees with a large database of animal images. The images show the each beast in various positions, sizes, and lighting. To predict the animal's movements Volvos scientists studied animal behavior, especially speed of movements and changes of direction. This research was fed into the system's computers.
The system can be programmed based on market.  In Sweden, it's primed to look for moose and elk. In the US, it looks mostly for the deer. Elsewhere, it can be focused on cows, horses, donkey's, or even kangaroos. Sadly, the system will not recognize our precious pets. Cats and dogs are too small and fast for the radar to track, but this might change in the future as the technology improves.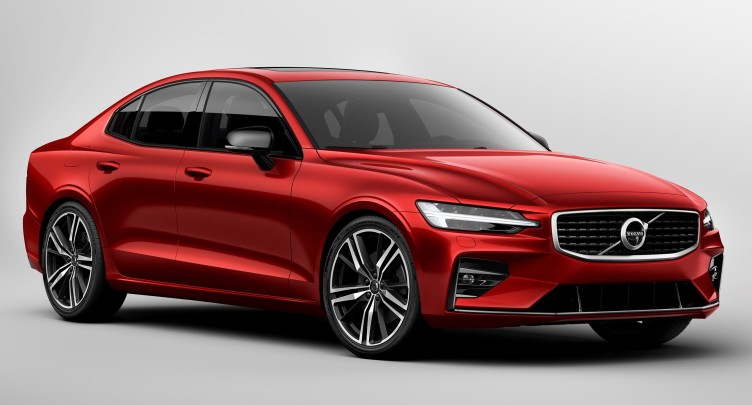 The new Volvo S60 sedan, fitted with 18 inch front disc brakes and 17 inch rear disc brakes.