By: Tycho de Feijter for 6th Gear Automotive Solutions.
Beijing, July 2018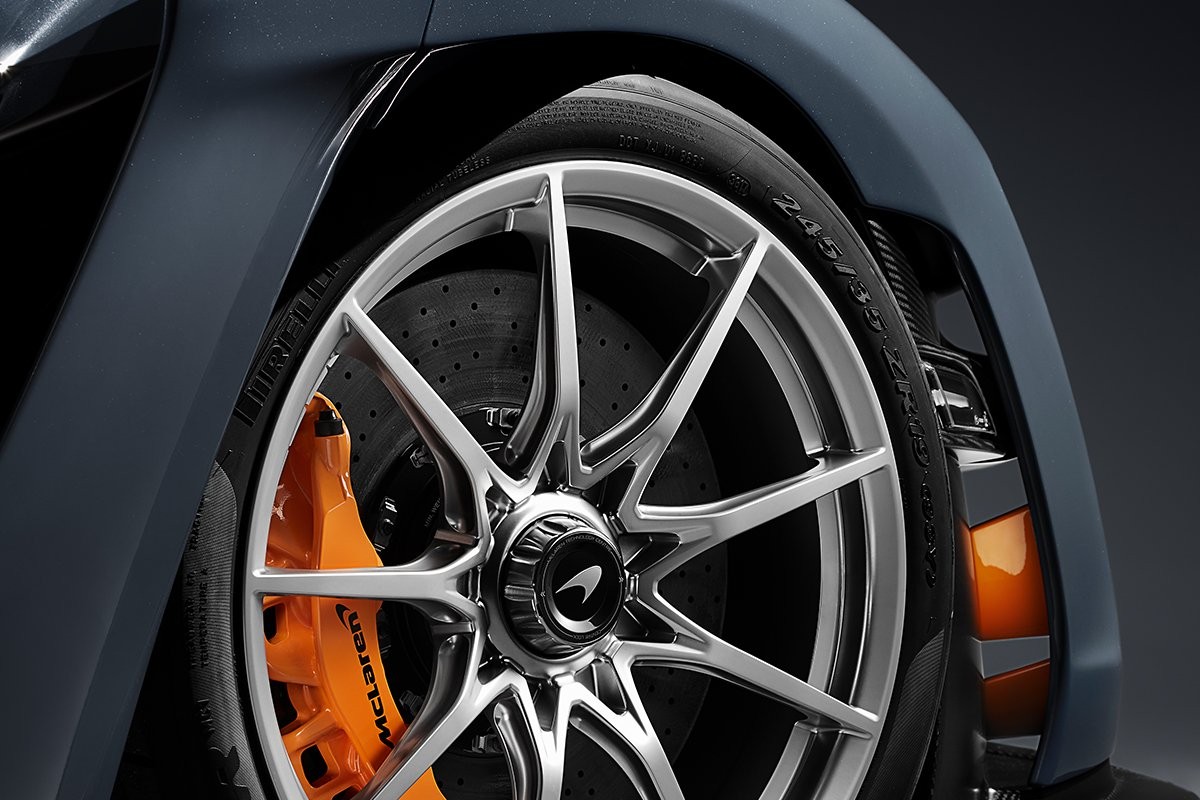 The new McLaren Senna hypercar has set a new braking record for production cars: 200 kilometers per hour to standstill takes just 100 meters. The Senna achieves this phenomenal result with the most advanced brake system McLaren has ever developed. The main components of the system are the brakes themselves, and the large wing on the rear that doubles as an air brake.
The Senna is the first car to use a new generation of Formula 1 inspired Brembo carbon ceramic brakes, which contain a compound that has three and a half times better thermal conductivity than before, making the brakes smaller and, most importantly, lighter.
Each disc is a technical marvel, taking seven months to manufacture, seven times longer than a conventional carbon ceramic disc. The front calipers feature a super-stiff monobloc design, and six ventilated pistons to reduce temperatures. The cooling vanes are machined into the disc, rather than molded. This improves the brake's strength, reduces vulnerabilities, and again saves weight.  Interestingly, the brake rotors have the same size front and rear: 390mm. In most cars, the discs at the front are larger than at the rear.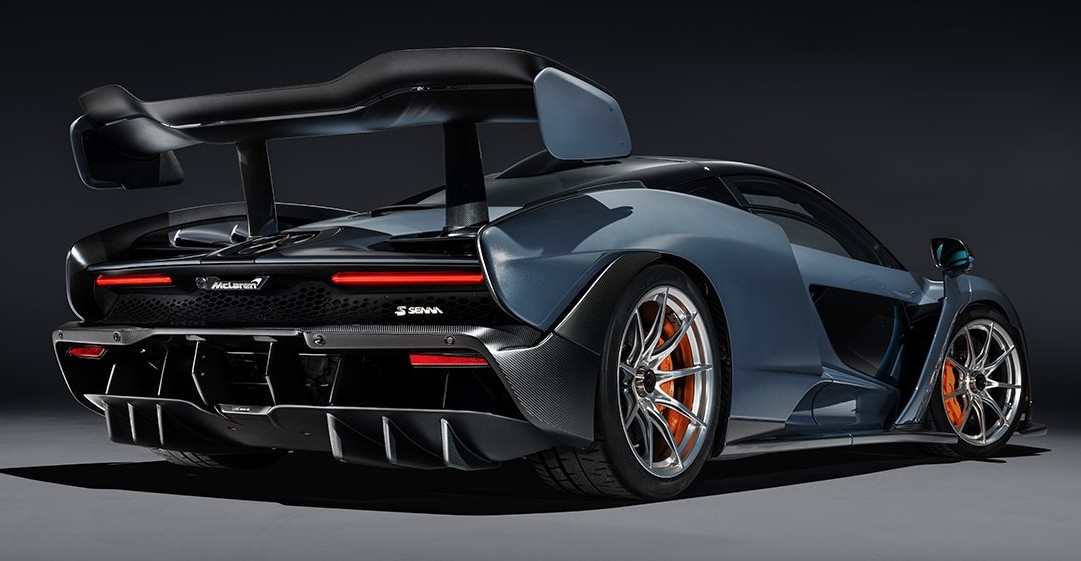 The wing is the second main factor that help the Senna stop. Here is it seen in its normal 'flat' position, but when the driver slams the brakes…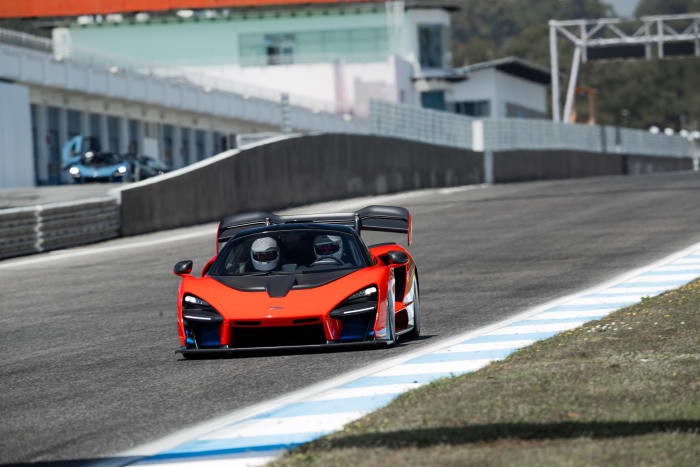 … the wing moves into a vertical maximum downforce position in milliseconds, functioning as an airbrake. At the same time, the Senna's computer also deploy small 'aero blades' located on each side of the grille (painted blue). Like the rear wing, these blades move into a vertical position to increase downforce, further supporting the brakes. But braking this hard is not for the weak, when maximum brake power is applied at 200 km/h, the Senna decelerates at an a neck-stretching 2.1 g.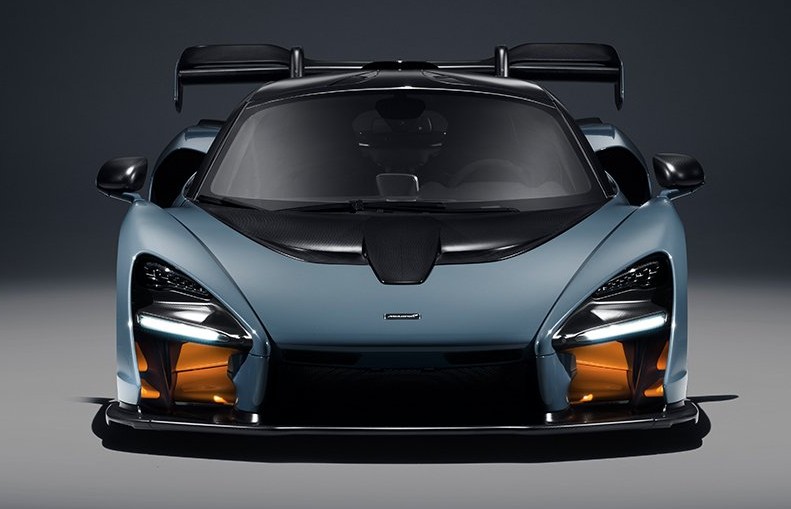 The McLaren Senna is a $1 million hypercar powered by a twin-turbo V8 engine, good for 800 hp and 800 Nm. Zero to one hundred takes 2.8 seconds, 0-200 6.8 seconds, 0-300 17.5 seconds, and it tops out at 350 kilometers per hour. With such speed, you do need record breaking brakes.