By: Tycho de Feijter for 6th Gear Automotive Solutions.
Beijing, July 2018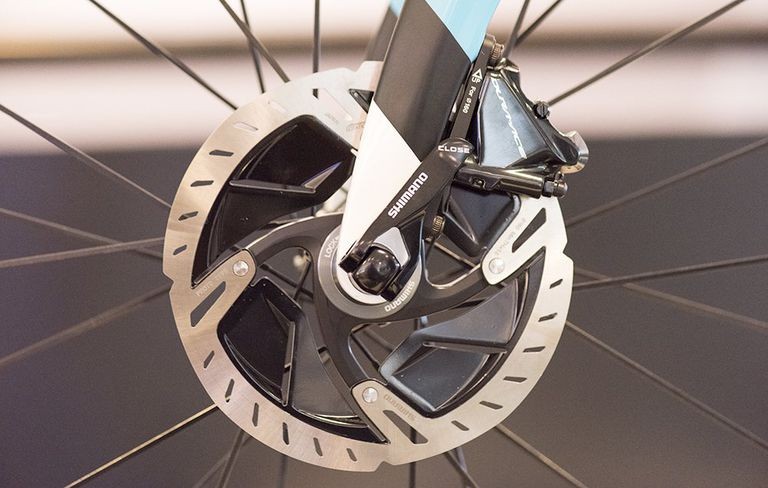 Breaking brake news from the world of professional cycling: The  Union Cycliste Internationale (UCI), the governing body for cycling sports, has formally authorized disc brakes for road racing. The starting date is July 1, a week before the start of the Tour de France.  The new braking technology is expected to take over the peloton, with several leading teams set to use disc brakes for the first time.
Disc brakes had been used before, but only on trial base and in relatively short races. The advantages of dis brakes over tradition rim brakes are clear: disc brakes are more controlled, offer consistent braking in variable weather conditions, and allow a wider range of tire options. But professional cyclists, and the teams behind them, have long been weary of using disc brakes on their bicycles. Their main concerns were a higher brake-weight, a slower wheel-change speed, and a high chance of injuries caused by the sharp-edged rotors in crashes.
Most of these concerns have now been taken away. The latest generation of bicycle disc brake is up to 10% lighter than the previous one, and the UCI has mandated disc-brake rotors to have a rounded edge profile. There doesn't seem to be a clear solution for the slower wheel-change speed. Due to the more complex construction of a disc brake compared to the rim brake, changing a wheel takes more steps and thus more time. Teams however expect wheel change times will decrease when mechanics become more experienced.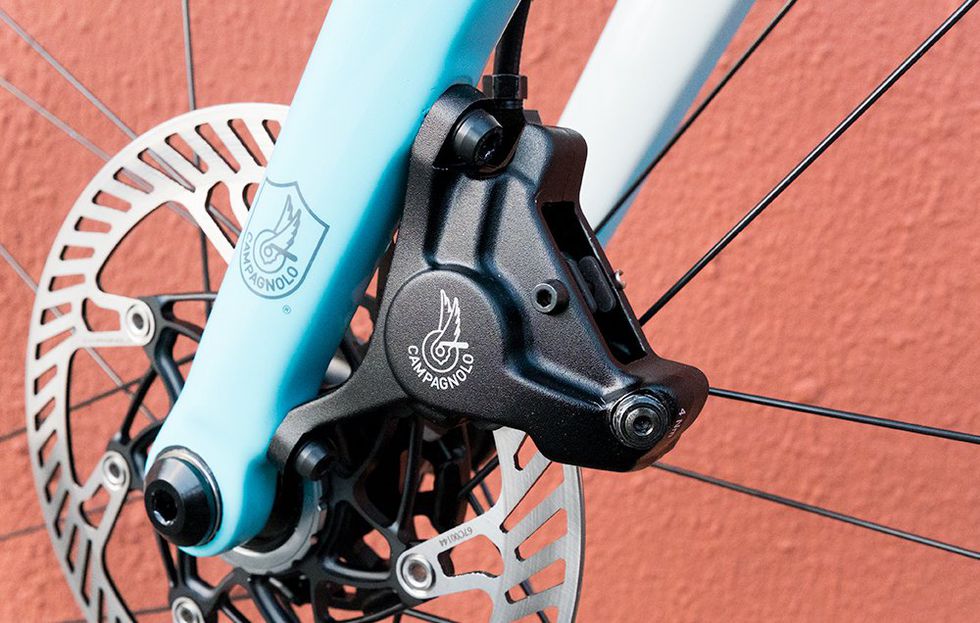 The main manufacturers of bicycle disc brakes are Campagnolo, Shimano, SRAM, and Tektro. Typically, a disc brake rotor for a professional cycling bike measures somewhere between 140 and 160 millimeter. Most manufacturers work with the traditional center lock rotors, but some are offering six-bolt rotors.
In the Tour de France the biggest benefit of disc brakes will be seen at the (in)famous descents, where speed can go up to 130 kilometers per hour on the straights. The better control of disc brakes will allow cyclist to hold on to higher speed for longer, and to go faster in the corners. It will then be just a matter of time before disc-brake bike wins a Tour de France stage, and when that happens the good old worries will be all forgotten. The disc brake is here to stay.