By Tycho de Feijter for 6th Gear Automotive Solutions. Haarlem, February 2019.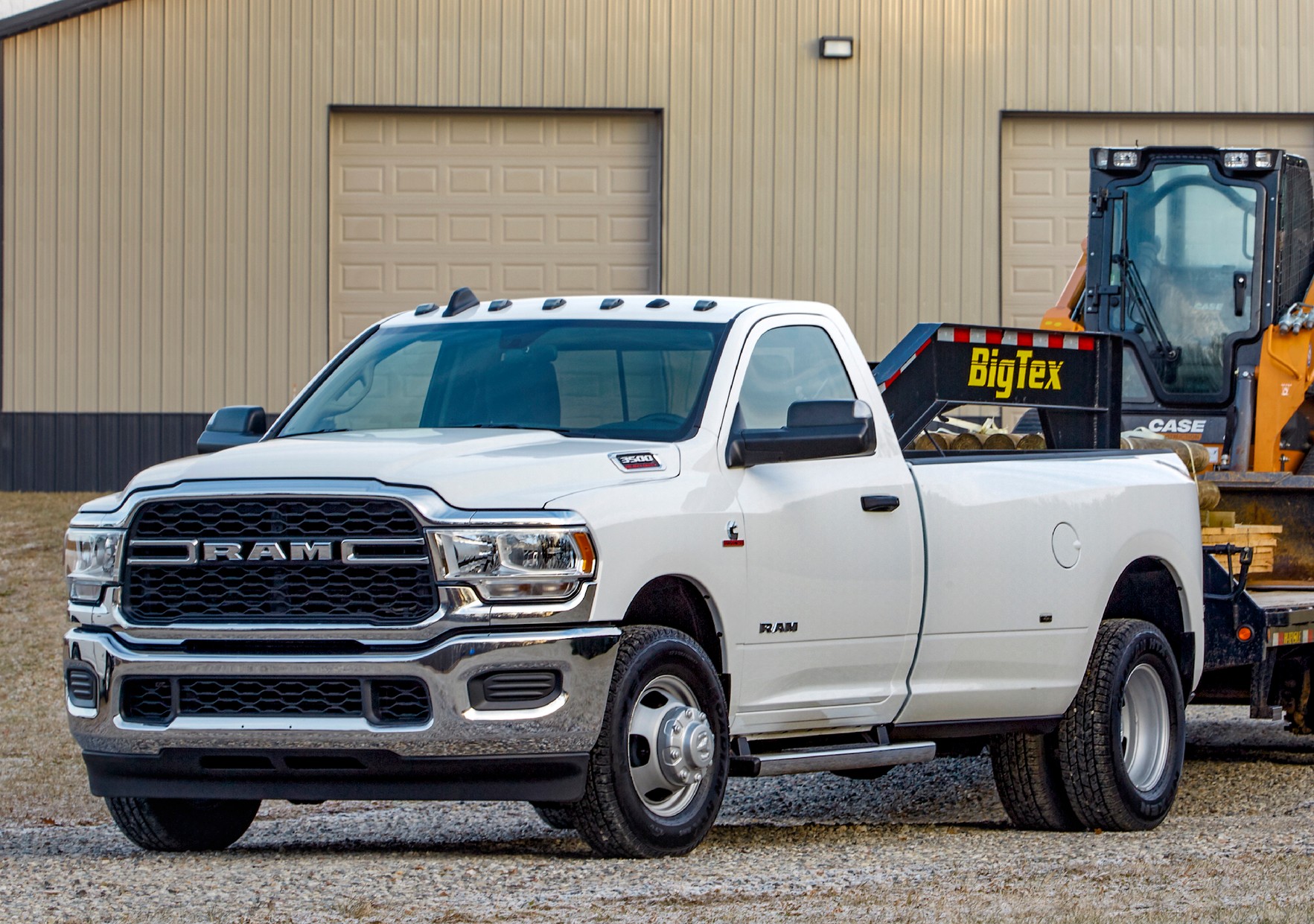 Old school American pickup trucks have loads of Texas, giant engines, body-on-frame construction, and buttons so big a bear could operate them. Happily, the brand new RAM Heavy Duty pickup truck still has all of that. But elsewhere, things are changing, most notably in the bake technology department.
The RAM Heavy Duty is one of the most powerful pickup trucks ever produced for the North American market. It is powered by a colossal six-in-line 6.7 liter Cummins turbocharged diesel engine. The engine is mated to a eight-speed automatic gearbox, sending horses to all four wheels. The monster engine is powerful enough to propel a container ship; it makes 400 horsepower and a scarcely believable 1356 Newton-meters of torque, which is twice as much as a Lamborghini Aventador gets!
But the RAM Heavy Duty is not about top speed, it is about hauling stuff. And that is does very well too. The Heavy Duty can pull 15.921 kilo and it can carry another 3484 kilo its bed. The truck itself weighs about 2500 empty. Add it up together, and you got a neat 21.905 kilo! That's a lot of weight to stop. Somewhat funnily, RAM claims to have saved weight on the engine, which, they say, is a whole 27 kilo lighter than its predecessor. Well, it is nice they are trying…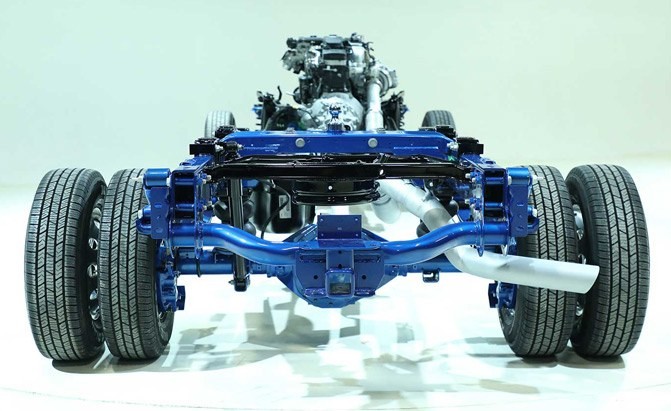 Real technological progress however has been made with brake technology. The RAM Heavy Duty is equipped with automatic emergency braking (AEB), Brake Assist, and with emergency trailer brakes. RAM says that the automatic brake system will fully work, even with the max load of 15.921 kilo on the hook.
The AEB system is able to bring the vehicle to a full stop, if an imminent frontal collision is detected at speeds below 50 kilometers per hour. With the Brake Assist system, the brakes apply maximum braking power in emergency situations, minimizing stopping distance.
Emergency trailer brakes activate a trailer's brakes once the brake pedal in the tow vehicle is pressed. The trailer-brake responds immediately, and with the same amount of pressure as applied in the tow vehicle. So if the driver slams the brake in en emergency, the trailer will instantly brake with full power as well, bringing the trailer to a halt before it has the chance to slam into the rear of the truck, which is a common cause for many accidents. In this way, the system is somewhat similar to the "intelligent trailer" brake systems developed by tractor makers.
Finally, the new RAM Heavy Duty is equipped with Trailer-sway Mitigation. This is not technically a system developed for emergency situations, but a systems that prevents the trailer from swaying (losing stability) by applying the trailer's brakes individually, with as much power as needed on each brake, when the main brakes in the tow car are applied.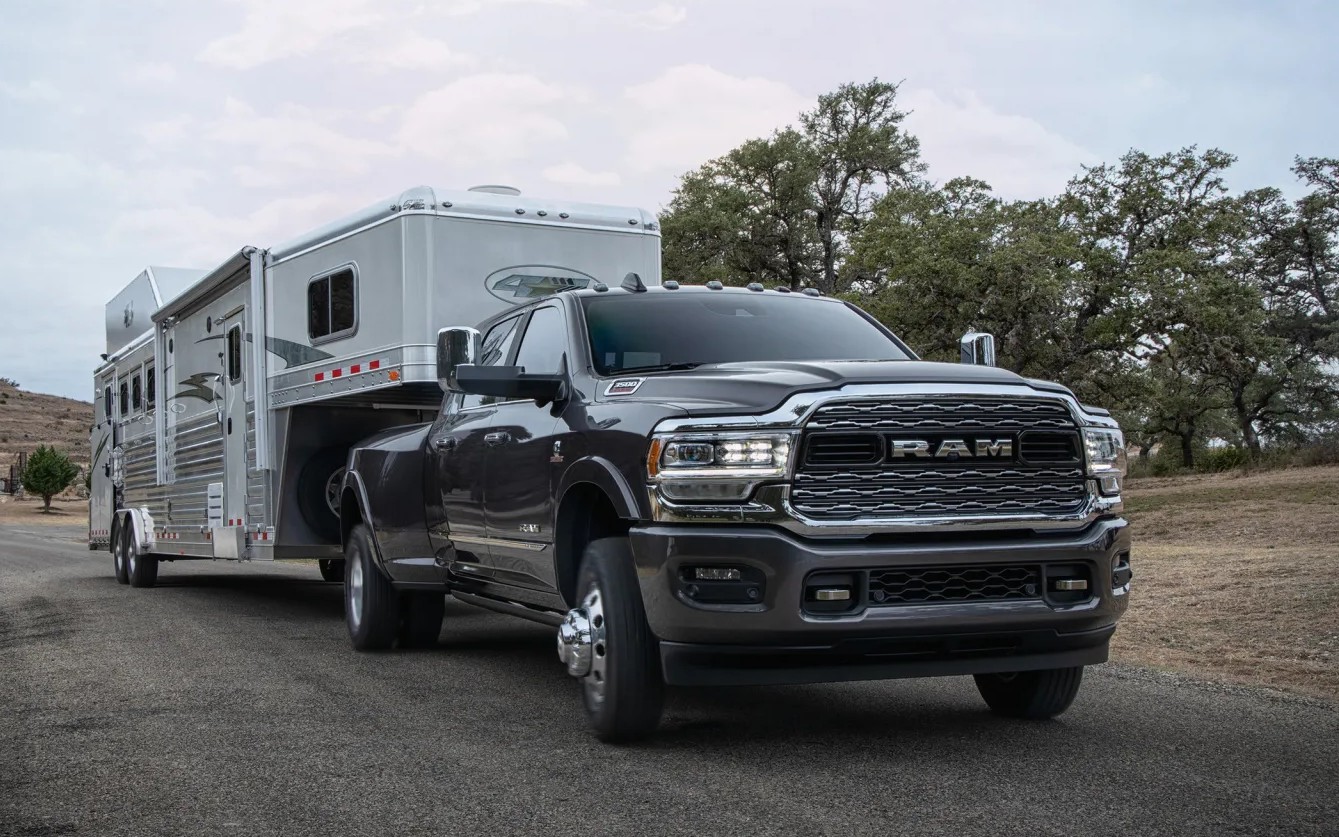 It is good to see that these giants of American car culture have become a bit safer again, thanks to new brake technology.