By Tycho de Feijter for 6th Gear Automotive Solutions. Haarlem, January 2019.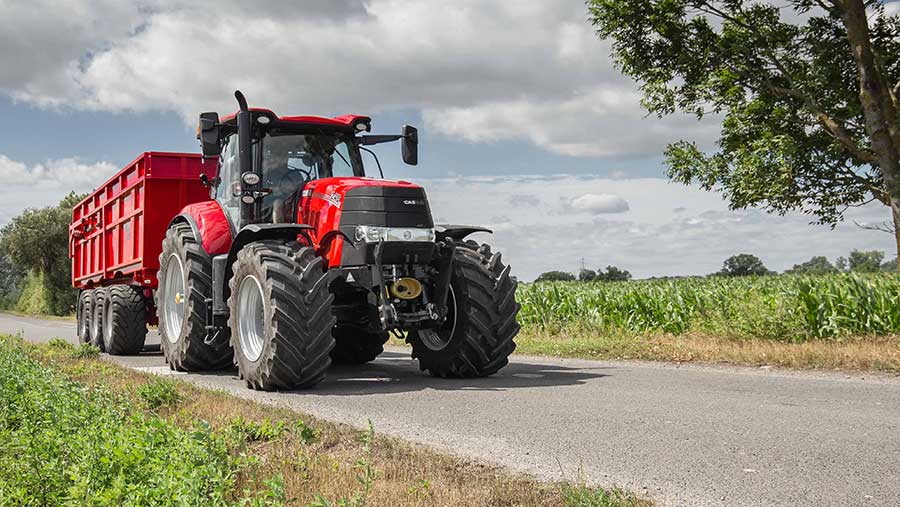 Tractor makers are more innovative than one might think. A tractor is a rather complex piece of machinery, made for a very specific range of mostly agricultural tasks. Two of the world's largest tractor makers, Case and New Holland, have launched new intelligent trailer brakes. The system basically makes sure that when the tractor brakes or slows down, the trailer automatically slows down as well. This prevents one very common cause of accidents with tractors; the 'slamming' of a trailer into the rear of a tractor.
Case offers intelligent trailer brakes on their Puma-series of heavy tractors. The system permanently monitors driving conditions, and when the tractor's driver steps off the throttle, it automatically stabilizes the trailer using the trailer's brake system. The system is able to estimate the brake force required by measuring the de-acceleration of the tractor, using various sensors in the tractor's gearbox and on the flywheel. The system uses pulsated braking power to prevent overheating brakes. Case says that the new brake system works in any weather conditions, and on every surface.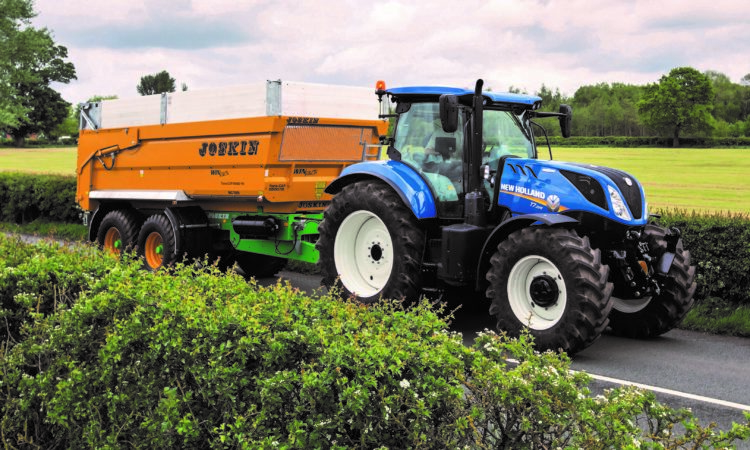 New Holland has launched a very similar system. It is available on the T-Series AutoCommand tractors. The system measures the de-acceleration of the tractor, and fully aligns the speed of the trailer. New Holland's system uses a single sensor on the gearbox of the tractor, there is no additional sensor on the flywheel, as with Case's system. The system works in any weather condition and on any surface, and New Holland says it will even work on very steep gradients. New Holland claims that the intelligent trailer brake system makes sure that the stopping distance of the tractor + trailer is the same as that of the tractor alone. New Holland also offers a new ABS system of the AutoCommand tractors, developed to work in tandem with the trailer-brake system.
It is great to see that tractor makes are finally entering the 'intelligent' times. And there is much more on the way. Case and New Holland are both developing autonomous-drive systems for tractors, with automated braking for tractor and trailer. And as tractors mostly ride slow and in vast empty spaces, a fully autonomous tractor doesn't sound too far stretched.