By Tycho de Feijter for 6th Gear Automotive Solutions. Haarlem, January 2019.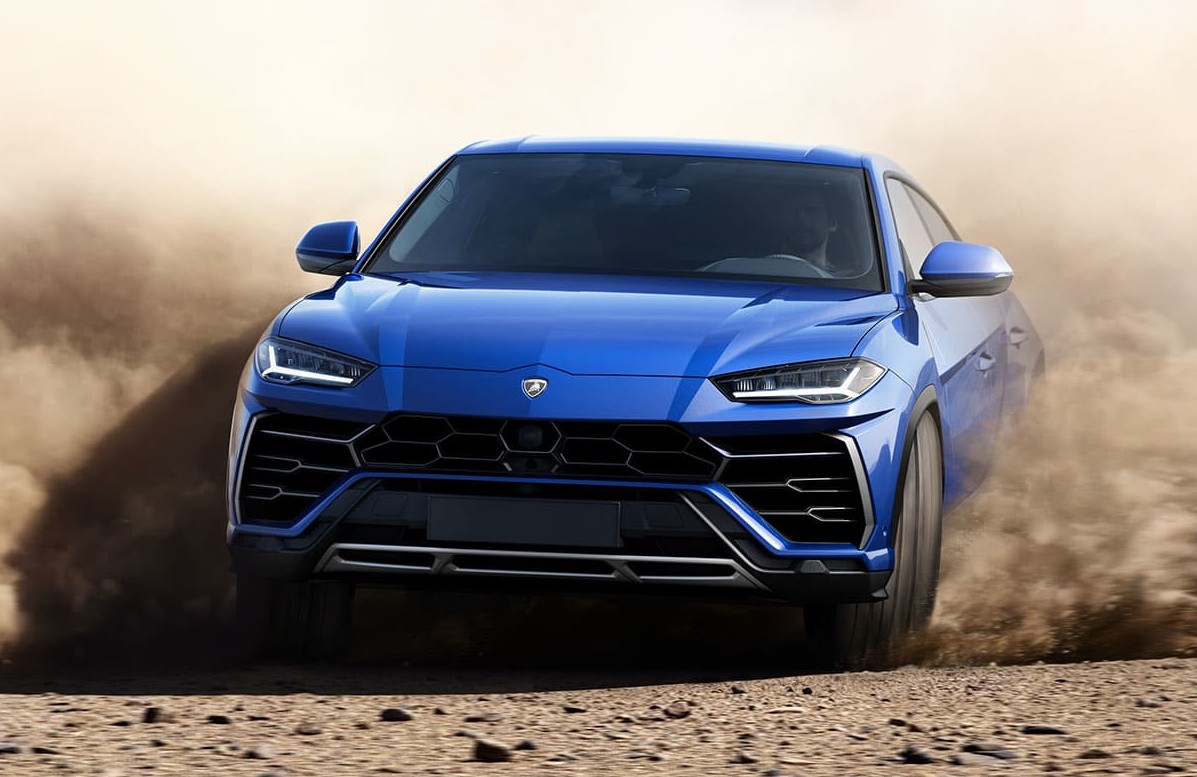 The Lamborghini Urus is the new cash cow for Italy's second-most famous supercar brand. The Urus is the most extreme SUV ever, crazy to the max in looks and power.
The Urus is the successor of the legendary Lamborghini LM002 SUV, which was made from 1986 until 1993. But they coulnd't be more different. The LM002 was based on a military vehicle, with basic suspension and a giant V12 under the bonnet.
The Urus on the contrary was developed from the very beginning as a passenger car, and it is based on Volkswagen's MLBevo platform, an advanced but otherwise common platform that also underpins cars like the Porsche Cayenne, Audi Q7, and Volkswagen Touareg. The twin-turbocharged 4.0 V8 engine is also based on an existing VW product, but tuned up to meet Lamborghini's standards.
Output is a massive 650 hp and 850 Nm. Te engine is mated to an 8-speed automatic, sending horses to all four wheels. The resulting permormance is just manic for a 2,200 kilogram SUV: top speed is 305 kilometers per hour, 0-100 is gone in 3.6 seconds, and 0-200 takes 12.8 seconds.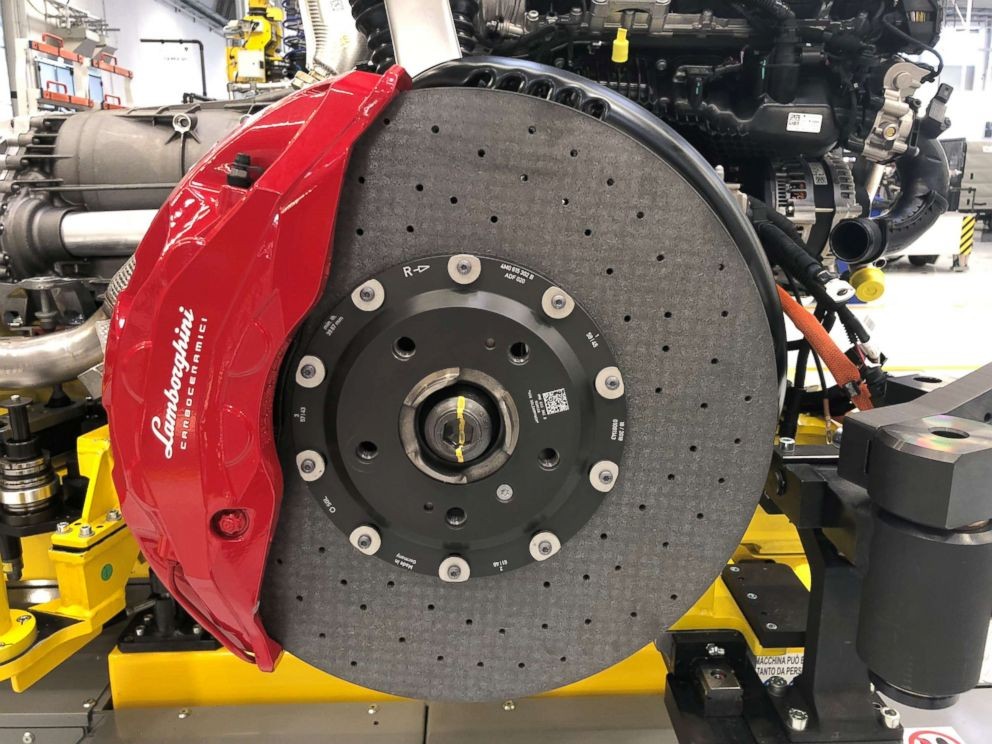 So much power needs powerful brakes. And the Lamborghini Urus delivers: it has the largest brakes ever on a production car. The giant brakes bring the Urus from 100 kilometers per hour to a full stop in only 33.7 meters.
The front goes with carbon-ceramic disc brakes with a diameter of no less than 440 millimeter and a thickness of 40 millimeter. Calipers are aluminum with six pistons. The rear dis brake is carbon ceramic too, with a diameter of 370 millimeter and a thickness of 30 millimeter. The brakes are fitted within huge 21 inch wheels.
The brake system is made in-house at Lamborghini. Many other automakers, including Ferrari and McLaren, source their brakes at outside suppliers.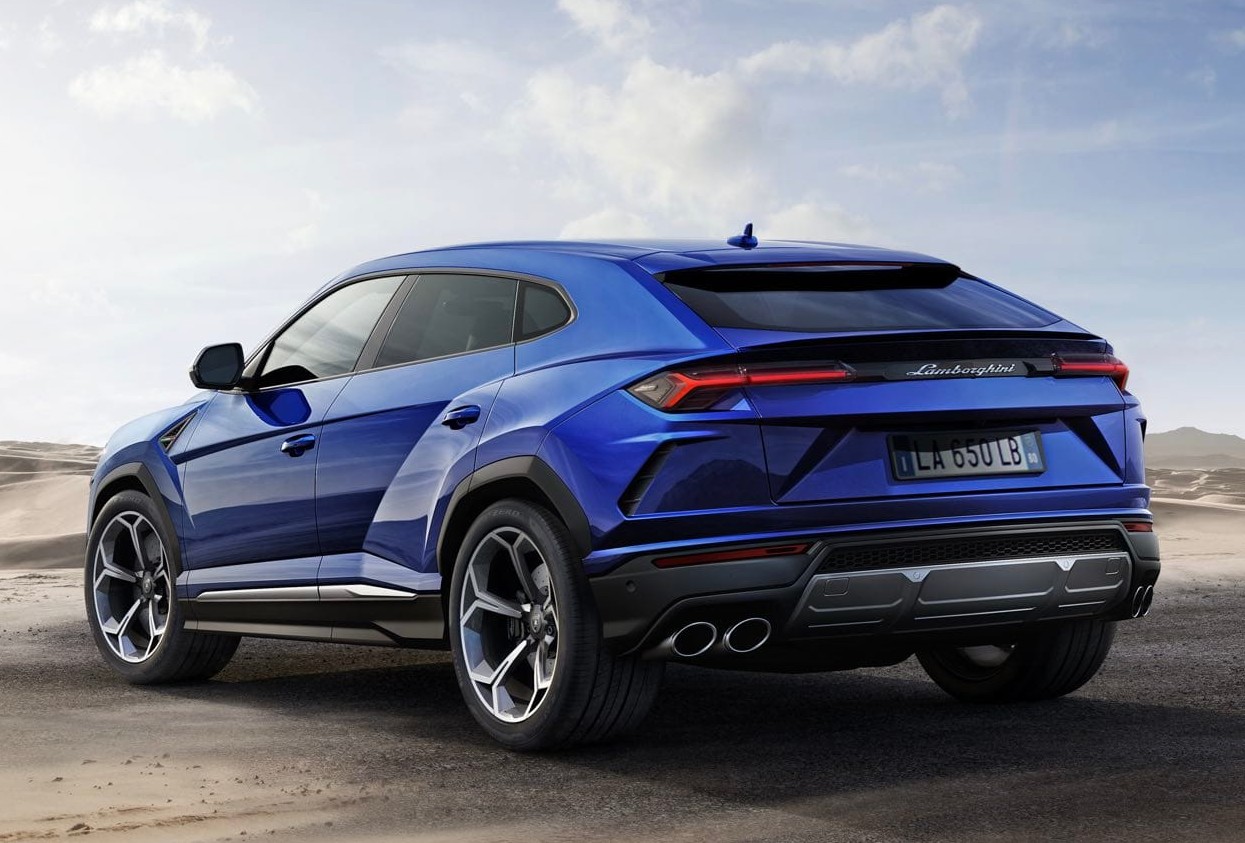 The monster of SUVs, with a monster engine and monster brakes.