By Tycho de Feijter for 6th Gear Automotive Solutions. Haarlem, February 2019.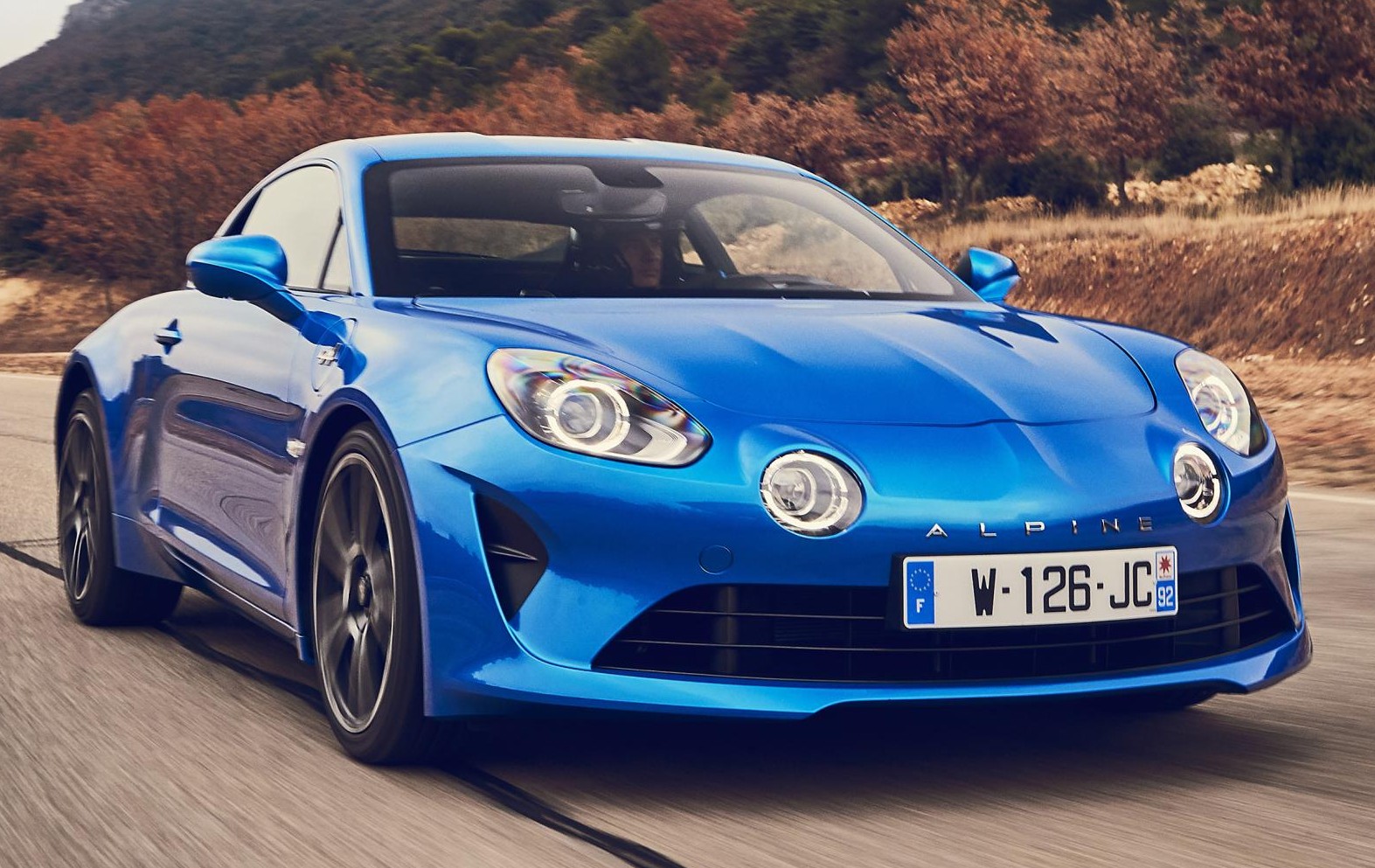 This is the new mid-engined Alpine A110, spiritual successor of the legendary 1961-1977 Alpine 110. Today, Alpine is a division under Renault, tasked with setting up a new performance brand, and the 'second generation' A110 is their first car. The A110 competes with cars such as the Porsche Boxter and the BMW M2. But where these cars focus on power and luxury, the Alpine focuses on light weight.
The A110 has a aluminum body and a very basic interior. Kerb weight is only 1103 kilo, and that is a full 220 kilo less than the Porsche. This in turn allows Alpine to use a relatively small engine, which keeps weight further down and limits fuel consumption. The A110 is powered by a 1.8 liter turbocharged four-cylinder petrol engine with an output of 252 hp and 320 Nm. The engine is mated to a 7-speed DCT, sending horses to the rear wheels. Power-to-weight ratio is an excellent 233 hp per tonne.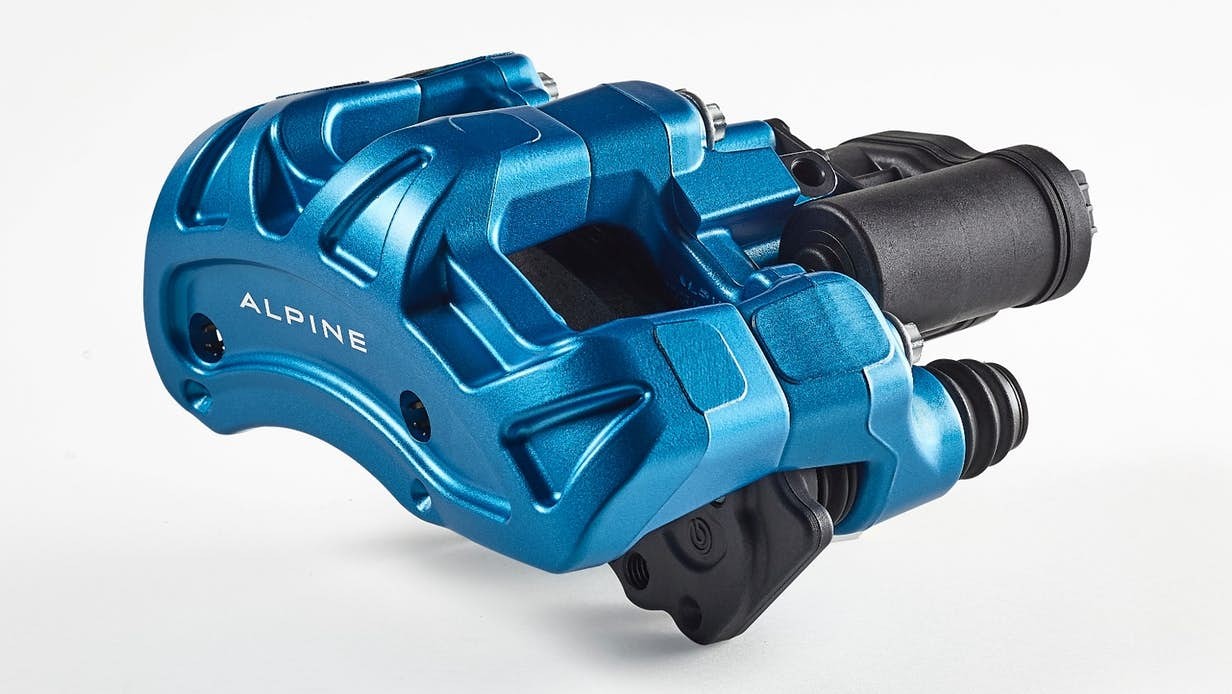 Alpine asked Brembo to develop ultralight all-aluminum brake calipers for the A110. Even more special is the integrated electric parking brake (EPB): The Alpine does without the secondary caliper for the EPB, which is now fully integrated into the primary brake itself. This system was exclusively developed for Alpine, and world first, saving another 2.5 kilo.
To see how far Alpine went to keep the A110 light, just check this: the brackets that hold the EPB cables and hoses are aluminum too! This saves about 20 grams per bracket. And there is more. Brembo agreed to integrate their braking software into the Bosch ABS ECU, instead of using a separate control unit. This saves yet one kilo more.
The brakes themselves are pretty impressive too. The front brakes use a 4-piston fixed caliper, and the brake discs measure 320 millimeter. The rear brakes use a single-piston floating caliper, and the brake disc have the same 320 millimeter size. The Alpine's tires are 18 inch.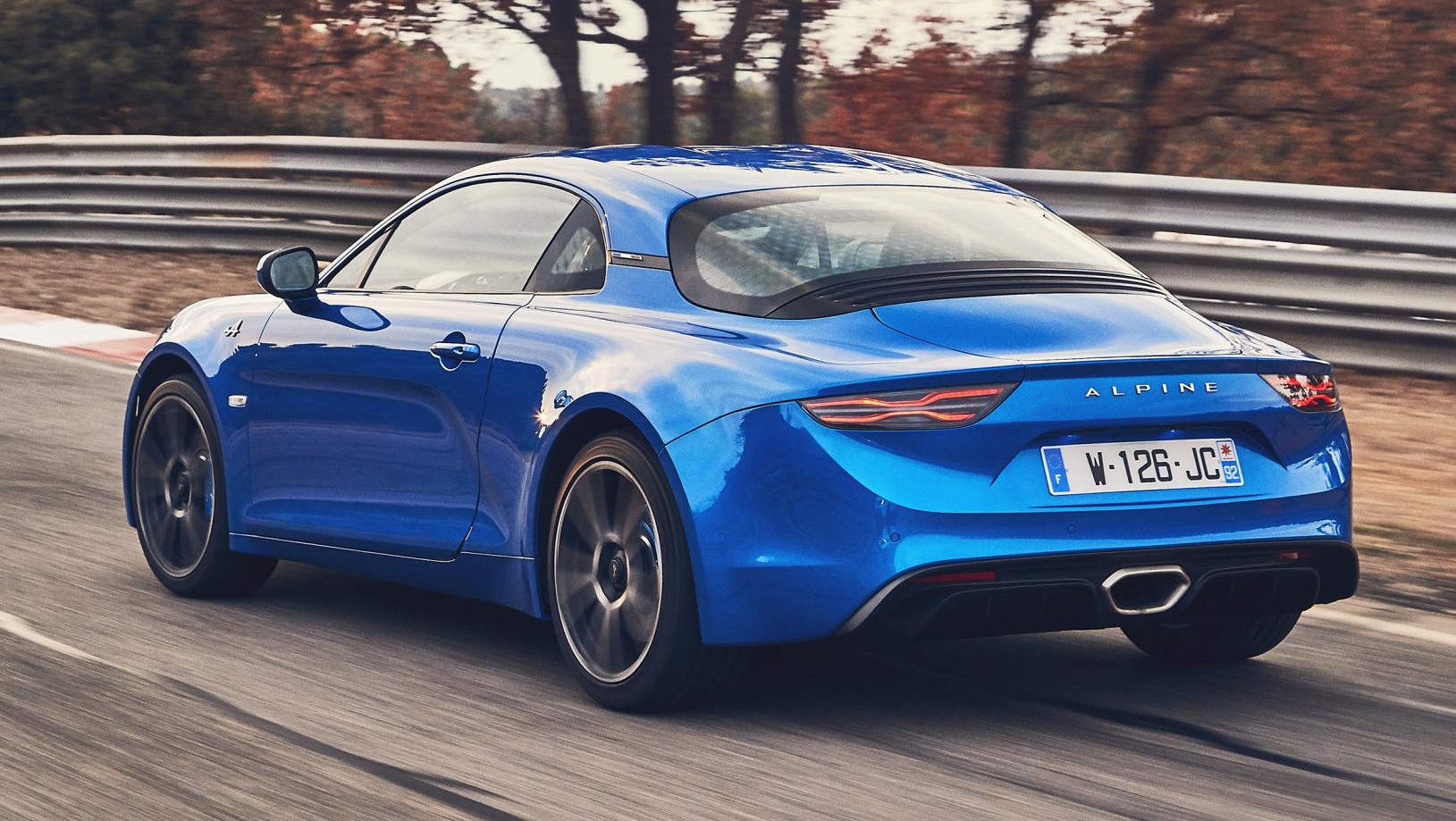 Thanks to its low weight the Alpine A110 is very fast. Zero to one hundred takes only 4.5 seconds and top speed is electronically limited to 250 km/h. Without the limiter the A110 would top out at about 275, and that is a proper speed in a great French sportscar, fitted with high tech Italian Brembo brakes.