By Tycho de Feijter for 6th Gear Automotive Solutions. Haarlem, January 2019.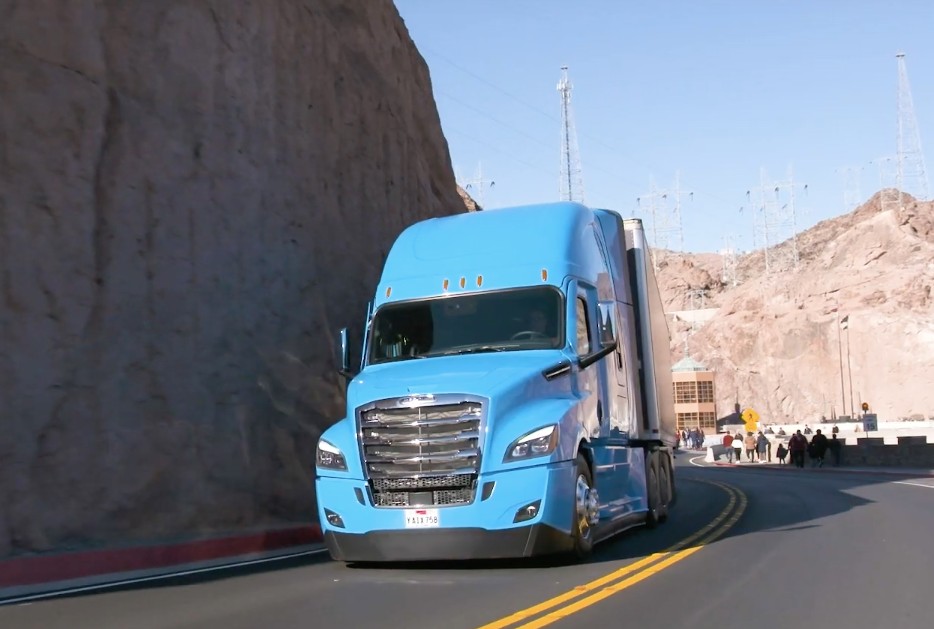 The Freightliner New Cascadia can brake, accelerate, and steer fully autonomously.
Frightliner is a U.S.-based heavy truck maker owned by Daimler. New Cascadia is the name of a new truck. It should not be confused with the existing Cascadia Evolotion and Cascadia models.
The Freightliner New Cascadia was debuted on the Consumer Electronics Show (CES) in Las Vegas. It will be launched on the North American market later this year. The New Cascadia is the first mass-produced truck fitted with Level 2 autonomous-driving technology. The tuck is capable of autonomous braking, accelerating, and steering.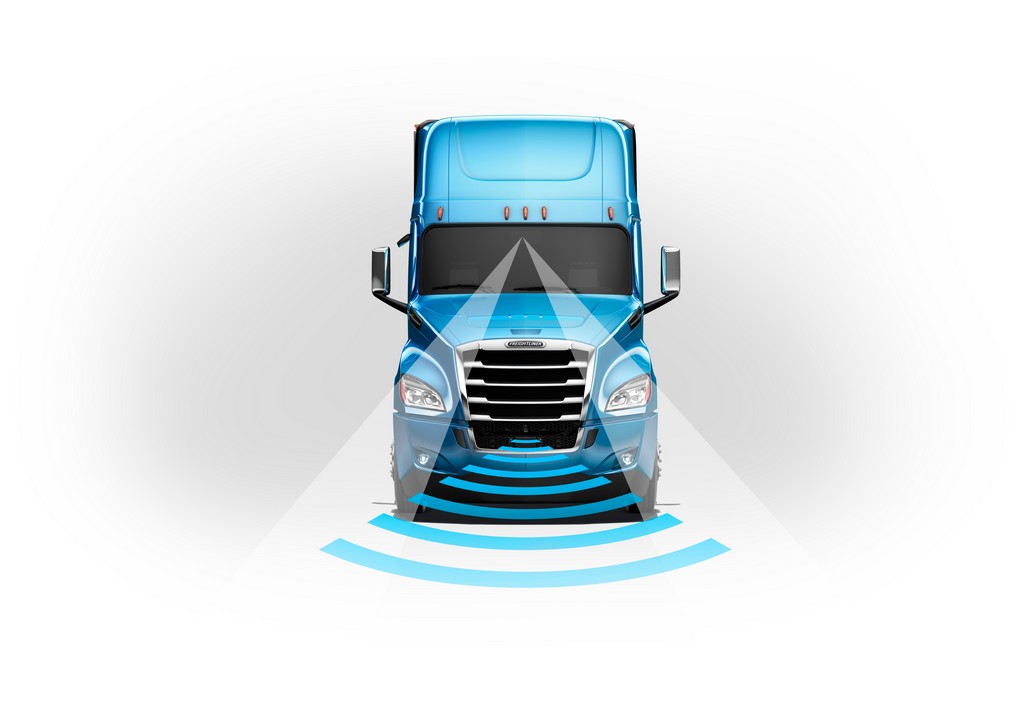 The autonomous driving systems are controlled by a Detroit Assurance 5.0, a suite of various camera- and radar-based safety systems. One of those is Active Brake Assist. It can detect pedestrians and cyclists in front of the vehicle, and apply full braking immediately, if necessary. It can also slow down to avoid a collision, or move slightly out of the way to mitigate a collision. The system is also able to detect objects on the passenger-side blind spot of the driver, delivering warning signals. Other safety systems include adaptive cruise control and active lane assist. Freightliner claims that the autonomous driving package works with any speed, in any weather, on any road.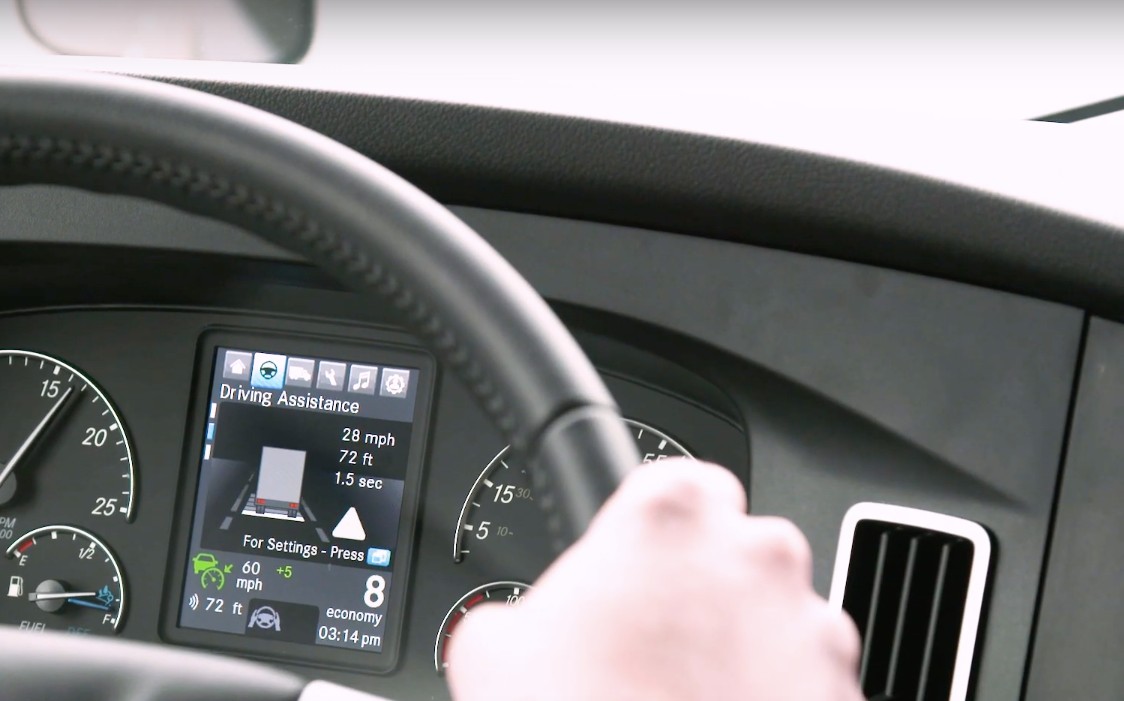 The Freightliner New Cascadia is one of the largest commercial trucks on sale in North America. The most powerful engine is an inline 6 cylinder 15.6 liter Detroit DD16, good for 600 hp and 2050 lb. ft. The weight of the engine alone is 1306 kilo, which is more than many cars. Freightliner is not working on fully-electric trucks yet. Others do. Tesla for example plans to launch their Tesla Semi this year, with Level 4 autonomous-driving technology. Freightliner says it will gradually update their autonomous-driving technology to Level 4 in 2020.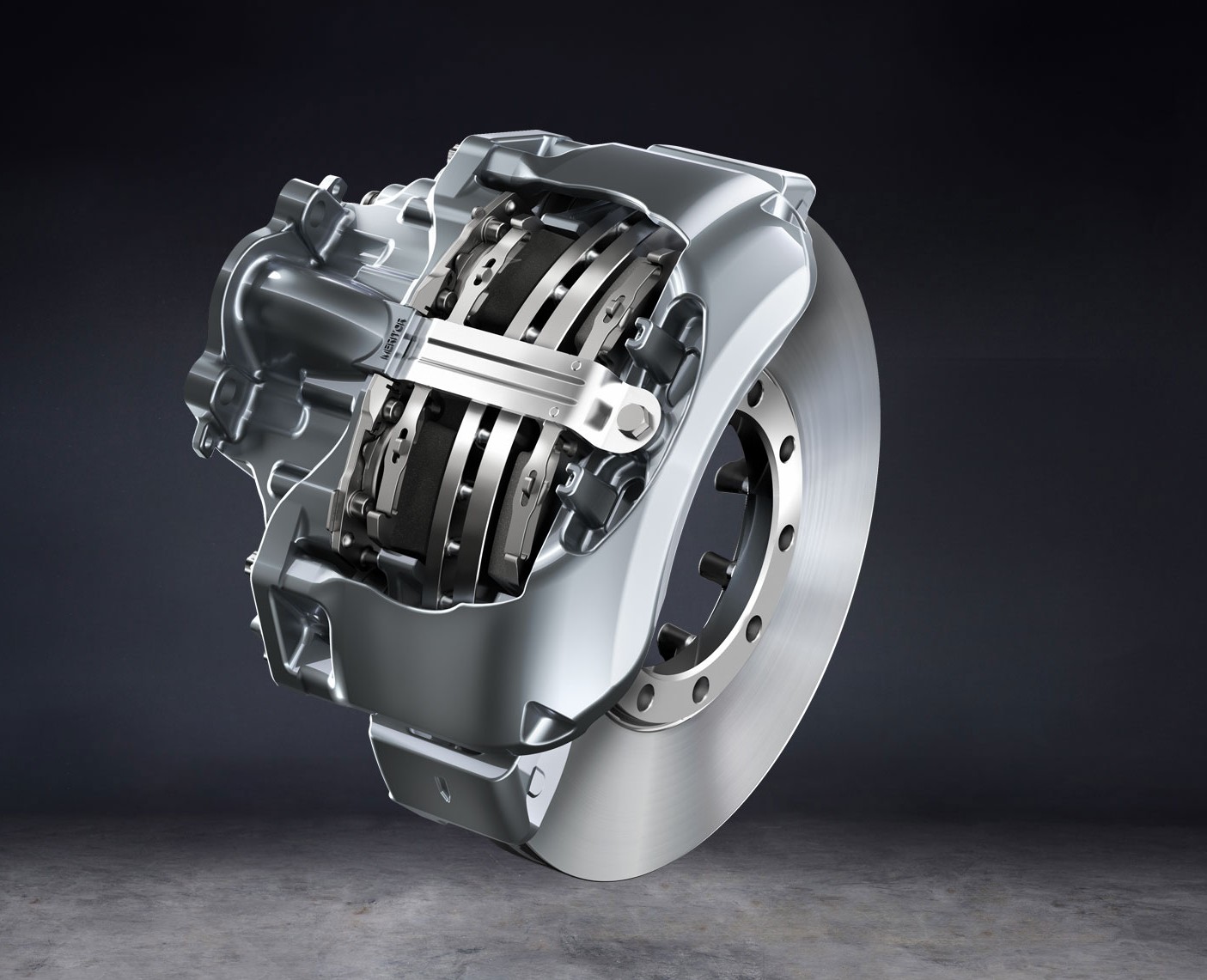 The Freightliner New Cascadia is equipped with lightweight Meritor EX+L air disc brakes. It features a gear-synchronized twin piston design that adjusts both pistons simultaneously, resulting in improved performance and less brake pad wear. Brake rotor size is a massive 434 millimeter.