By: Tycho de Feijter for 6th Gear Automotive Solutions. Haarlem, January 2019.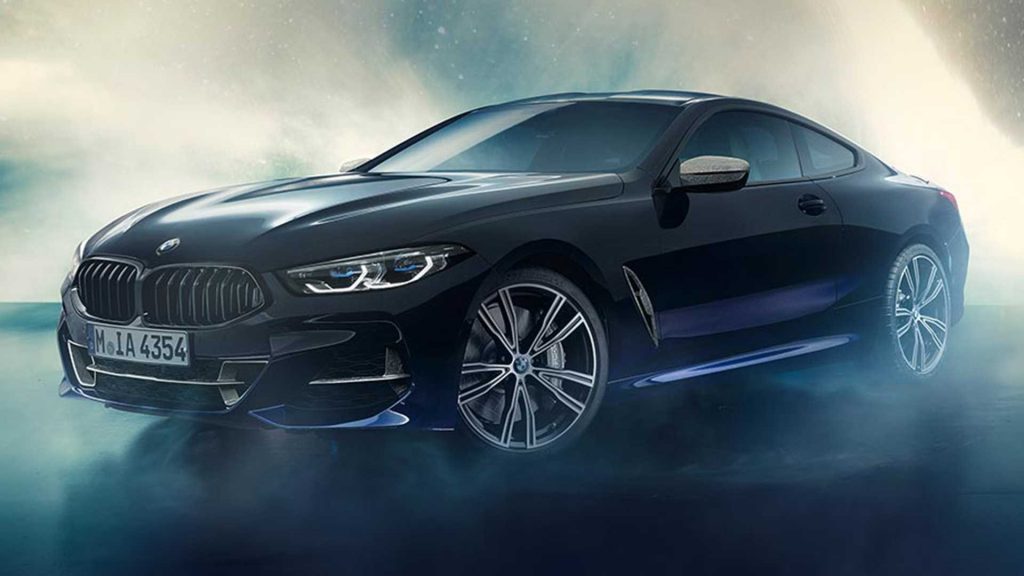 The BMW M850i Night Sky is a one-off ultra-exclusive variant of the BMW 8-Series coupe. The Night Sky was developed by BMW's Individual Manufaktur department, which modifies vehicles to the specific wishes of wealthy clients. The BMW M850i Night Sky was unveiled to celebrate the annual Quadrantid meteor shower, hence the name.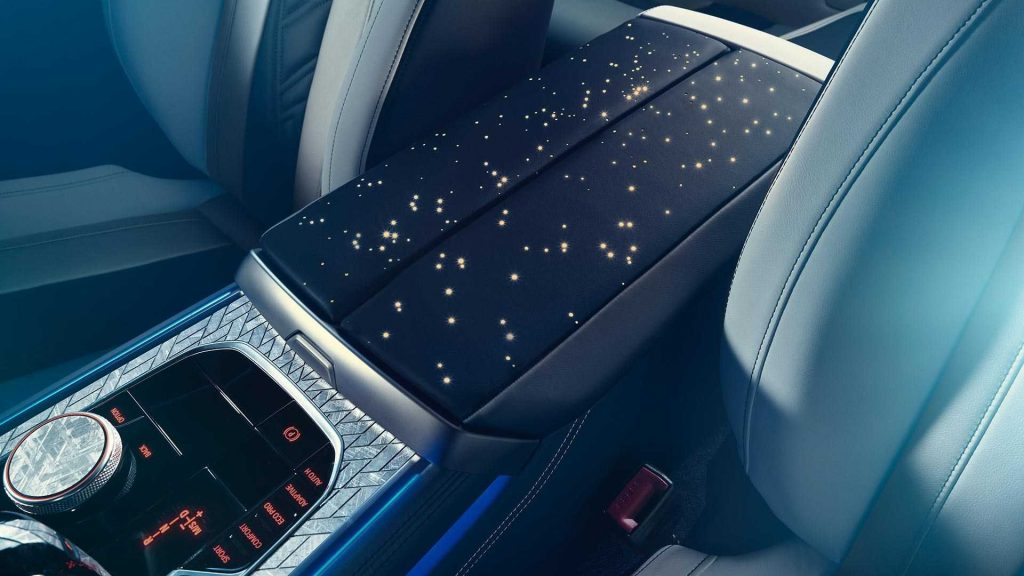 The car is painted in a special shade called San Marino Blue. Inside, there is a LED system projecting a star-studded sky pattern onto the cabin's surfaces. The interior is further dressed up with a 'meteorite' trim on the dashboard, shift lever, and doors.
Power comes from a 4.4 liter twin-turbocharged V8 with an output of 530 hp and 750 Nm. This incredible engine propels the big coupe to 100 kilometers per hour in just 3.7 seconds. Top speed is electronically limited at 250 kilometers per hour. Without the limiter, the M850i would go 300.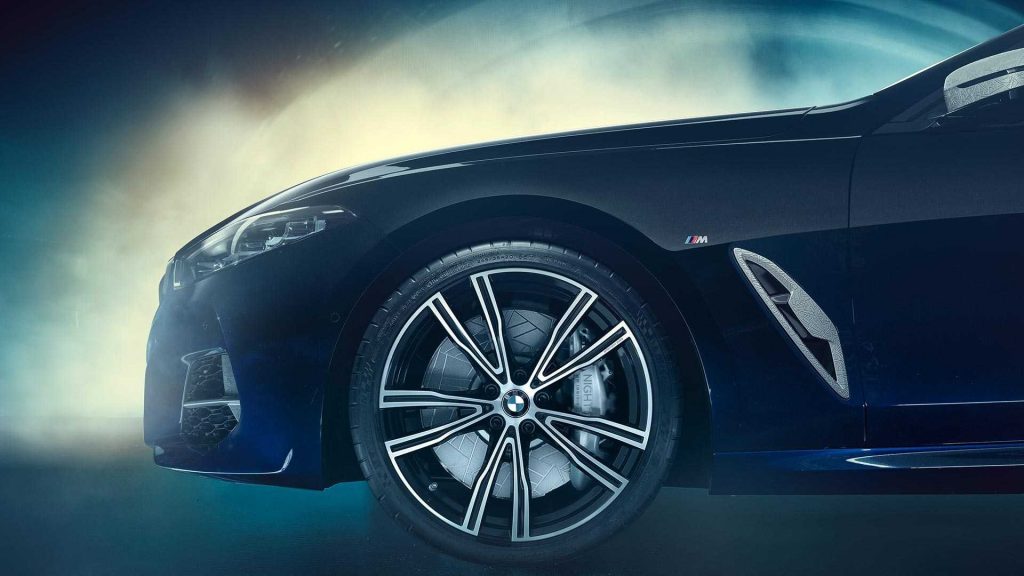 All those heavenly horses need a high-end brake system. The 850i Night Sky is equipped with 3D printed lightweight brake calipers, marking the first time BMW is using 3D print technology on a production car. BMW says the 3d printed brake calipers are 30% lighter than the usual units.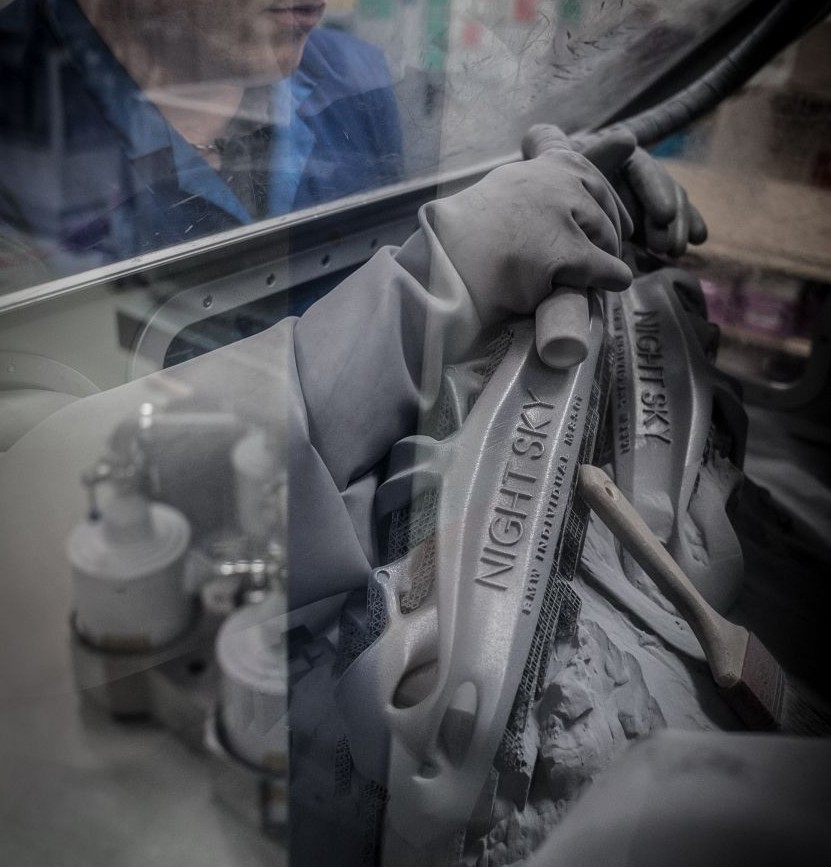 The company says the calipers are of a bionic-design, where only the material needed for the brakes to work is used, and nothing else. The 3D printing technology also enabled BMW to incorporate the brake fluid channels into the structure of the brake calipers.
The brake discs are fitted with a similar meteorite trim as in the interior. Front: vented disc brakes with four-piston fixed calipers. Rear: vented disc brakes, with single-piston floating calipers.
Let's see what BMW comes up with at the next meteorite shower…