By: Tycho de Feijter for 6th Gear Automotive Solutions. Beijing, September 2018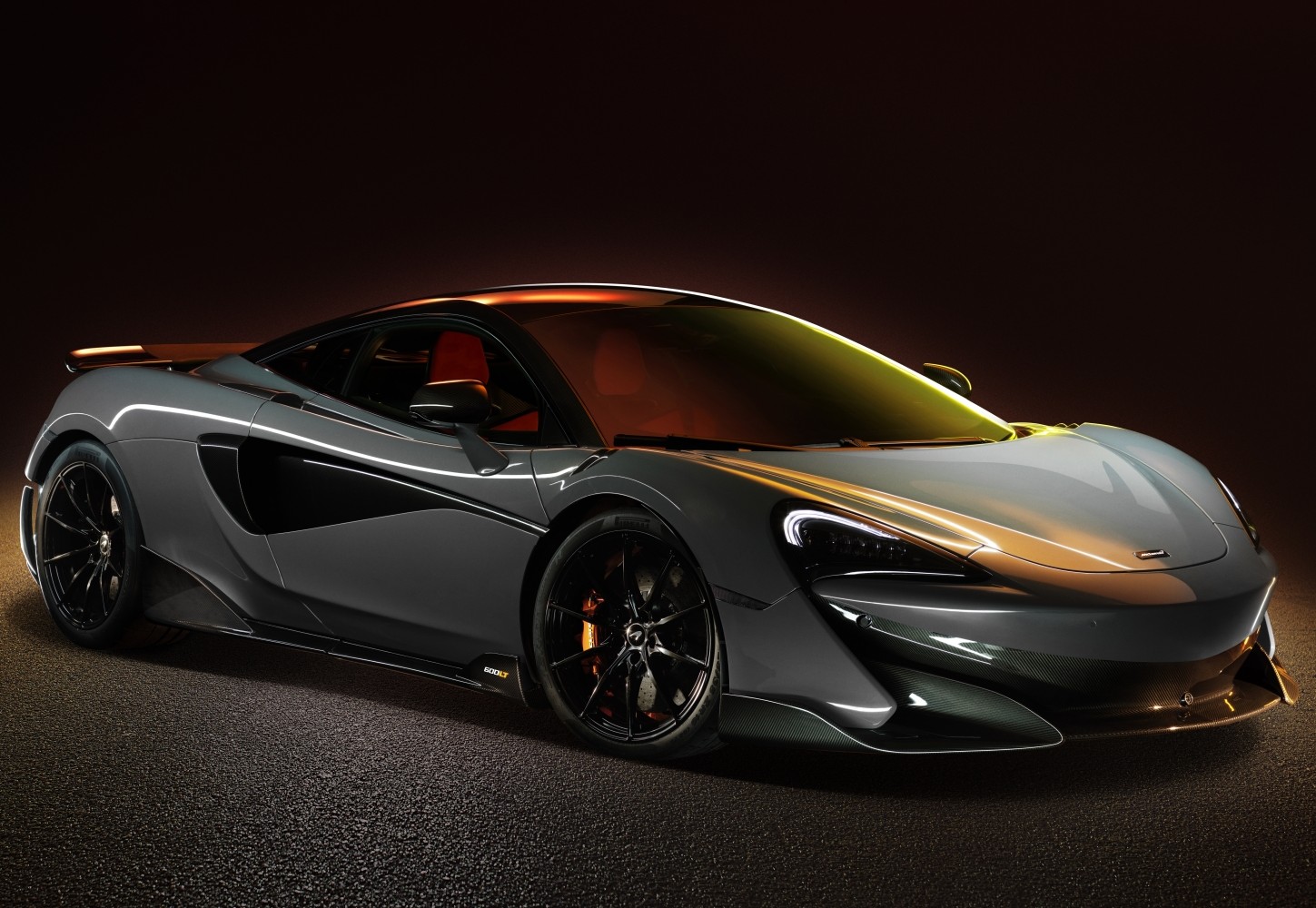 This gray beast is the new McLaren 600LT, the hardcore variant of the McLaren 570S. The 600LT really is a race car for the road, track focused, and incredible fast. LT stands for Longtail, a name harking back the the iconic 1997 McLaren F1 GTR Longtail Le Mans racer. The 600LT is 100 kilo lighter than the 570S, achieved by an extensive use of carbon fiber. At the same time it generates 100 kilo more down force, thanks to improved aerodynamics, most notably by the 'long' fixed rear wing.
Power comes from a tuned up version of McLaren's twin-turbo 3.8 liter V8, with a massive output of 600 hp and 620 Nm. All these horses are good for a 0-100 in just 2.9 seconds and a top speed of 328 kilometers per hour.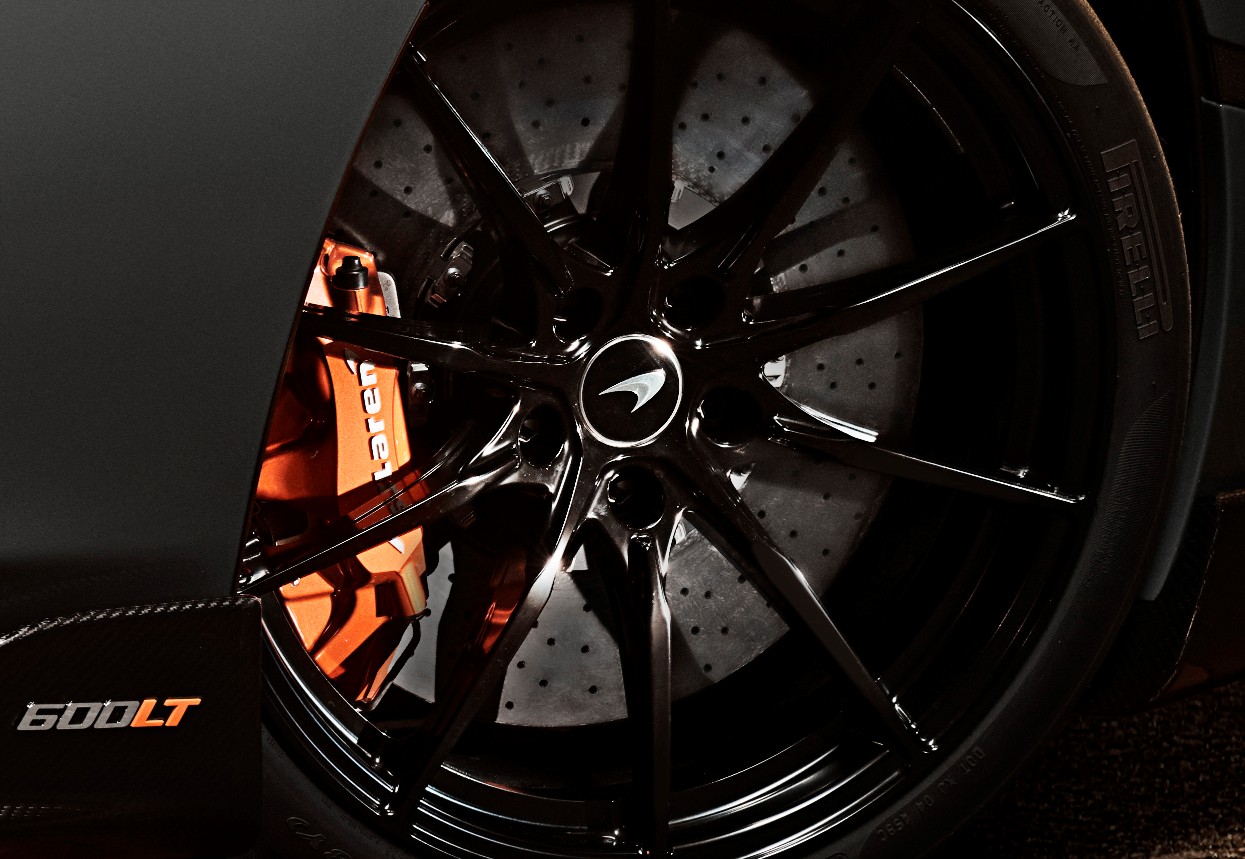 Speed is only good if you can stop as well. Happily, the brakes of the 600LT is are more than up to the task. The brake system weighs four kilo less than on the 570S. The brakes are made out of aluminum calipers and perforated carbon ceramic discs. The front brake discs have a diameter 390 millimeter and a thickness of 40 millimeter. The rear brake discs are slightly smaller, with a diameter of 380 millimeter and a thickness of 36 millimeter. And that means that the rear brake discs of the McLaren 600LT are of the same size as the front brake discs of the Lamborghini Huracan Performante Spyder we saw earlier on. How will Lamborghini respond to this challenge..?
The front brakes have six pistons, the rear brakes four. The brakes are fitted behind the latest variant of McLaren's 10-spoke Ultra Lightweight Wheels, forged in aluminum alloy and exclusively developed for the 600LT. The alloys alone save another 17 kilograms of mass. How fast can it stop? Very fast. From 100 km/h to a zero takes 31 meters. Even more impressive the 200 km/h to zero brake distance: the McLaren 600LT comes to a full stop in just 117 meters.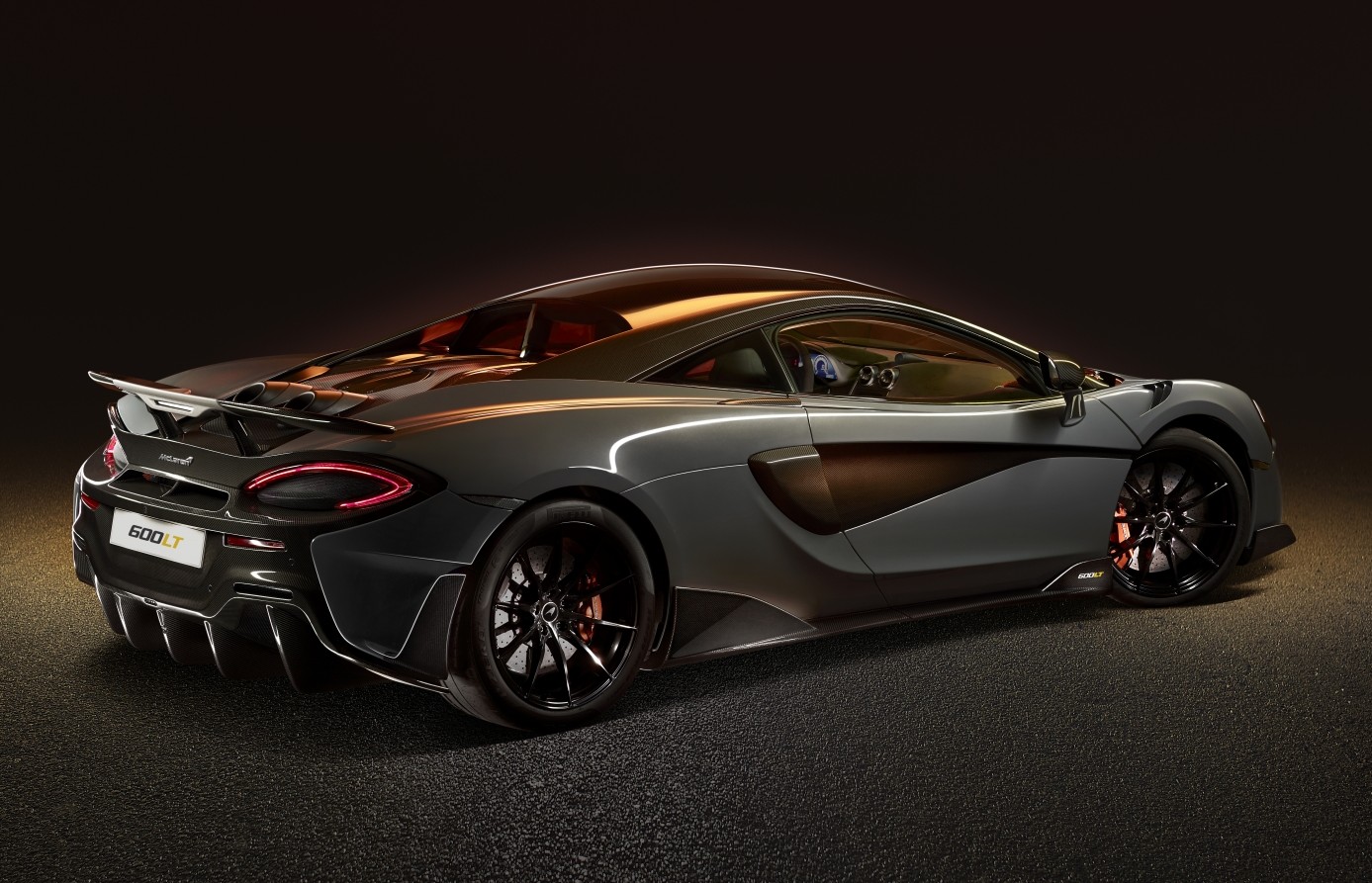 The McLaren 600LT is fitted with top-exit pipes, located just in front of the rear wing. The exhaust pipe steer the hot air over the wing, adding down force. An extra advantage of the top-exit pipes is the deflection of heat from the lower-body, where the brakes are, to the upper body. This keeps the braking system cooler for a longer time, further improving the 600LT's braking performance.