By: Tycho de Feijter for 6th Gear Automotive Solutions. Beijing, October 2018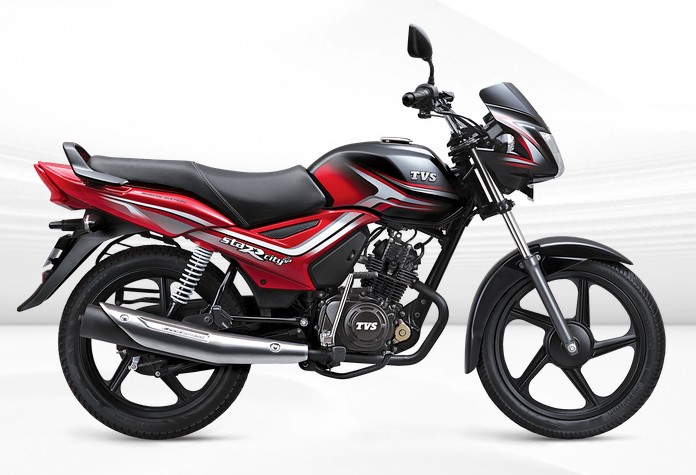 This is the new TVS Star City Plus, and it is equipped with a very innovative brake system.
TVS is one of India's largest motorcycle companies, founded in 1978 and based in Chennai. The Star City Plus is the company's bestselling commuter bike. It is cheap to buy, cheap to run, and it looks just cool enough. The new 2019 model is powered by a 110 cc engine with an output of 8.3 hp and 8.7 Nm. This might not seem all that much, but the Start City Plus weighs only 109 kilo, so top speed is a respectable 86 kilometers per hour.

However, riding at that pace in India's notoriously challenging traffic is dangerous, especially if your brakes don't match your motor. TVS therefore has fitted the Star City Plus with Synchronized Braking Technology (SBT), and innovative and patented brake system developed to improve stopping power, even for less capable riders. The basic idea is that the system applies both brakes to evenly distribute braking power, even when the rider only applies one brake.
SBT works like this: when the rider applies the rear foot-brake, the system automatically applies the front brake as well. The system uses a reaction relay lever, so if the rider brakes hard on the foot-brake, it will brake just as hard at the front. This makes the bike stop much faster, and, just as important, minimizes the chances of a skid-braking. This occurs when braking power is unevenly distributed, and is the cause of many motorcycle incidents.
The system has just a dozen components, so it barely adds any weight to the bike. It is purely mechanical, so it doesn't rely on computer chips that might be vulnerable in India's hot and dusty climate. Synchronized Braking Technology is standard on the Star City Plus, and will become standard on most of TVS' other bikes as well. More safety for the motorcycle masses…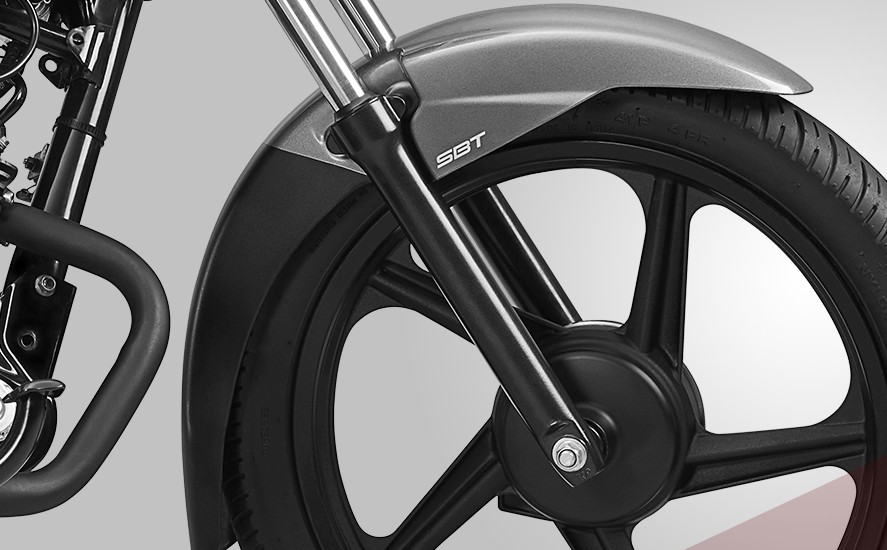 The Star City Plus uses drum brakes fore and aft. The front brake has a diameter of 130 millimeter, and the rear brake has a diameter of 110 millimeter. The front brake is operated by hand, the rear brake by foot. The alloy wheels are fitted in 17 inch tubeless tires. Note the cool SBT badge on the wheel arch!