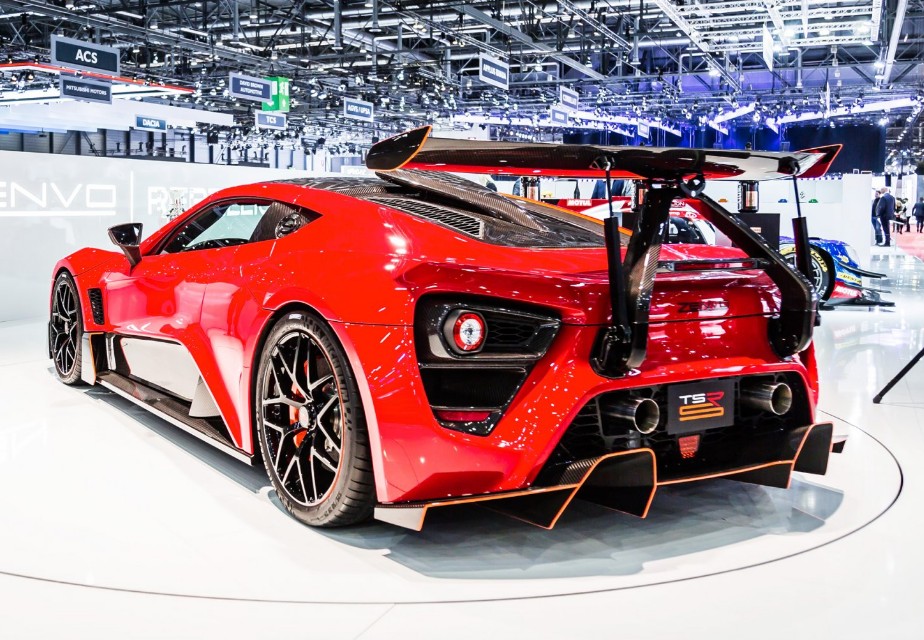 This is the new Zenvo TSR-S, a track-ready supercar made by Zenvo Automotive, based in the great city of Præstø in Denmark. The TSR-S is powered by a manic twin-supercharged 5.8 liter V8 with an output of 1,177 hp and 1139 Nm. The engine is mated to a 7-speed paddle shift gearbox, sending horses to the rear wheels. The chassis is made of lightweight steel and aluminum, the body is all carbon fiber. Curb weight is only 1330 kilogram. The power and lightness make for a top speed of 325 kilometers per hour, a 0-100 in 2.8 seconds, and a 0-200 in 6.8 seconds.
To keep all that power on the ground, and to make it stop, you need some serious hardware. And the Zenvo TSR-S has just that: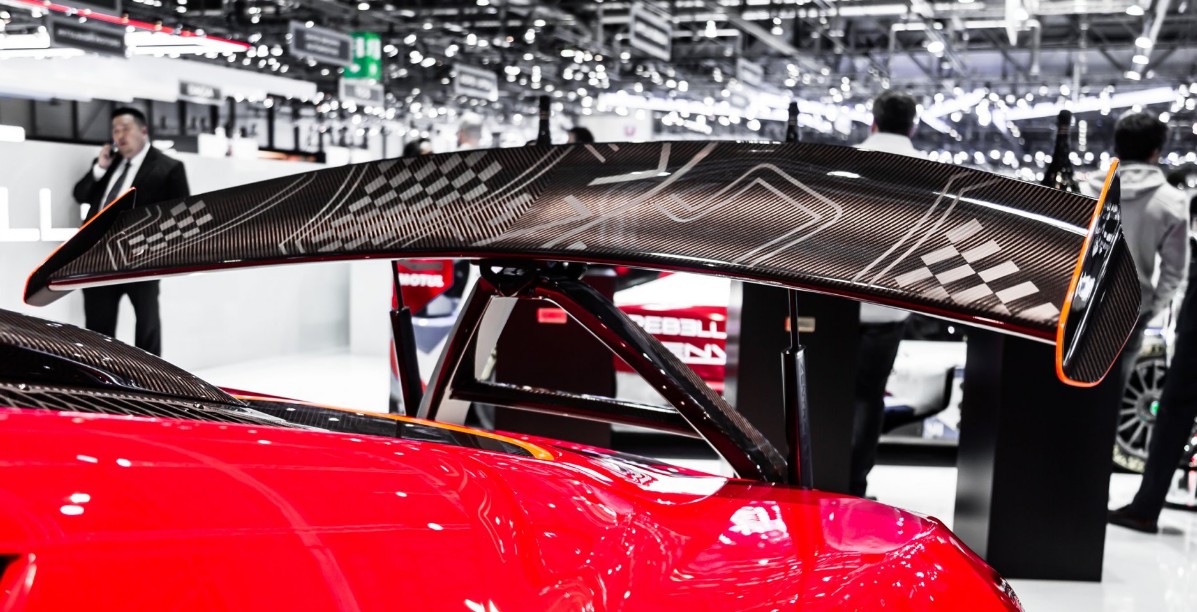 This is is car's party piece; Zenvo calls it the 'Centripetal Wing'. The wing uses two rotational axes, allowing it to function as a stabilizer and as an air brake. Centripetal refers to the centripetal force also known as 'center seeking' force. What is does on the Zenvo TSR-S is, basically, keeping the car stable in corners, flat on the straights, and steady under heavy braking. When the driver corners left, the the left side of the wing will lift up for more down force. When cornering right, the right side will lift. When going full speed on the straight, the wing will go totally horizontal to reduce drag. And finally, under heavy braking, the wing will go fully vertical, a dam stopping the airflow, functioning as an air brake. Here is the system in action: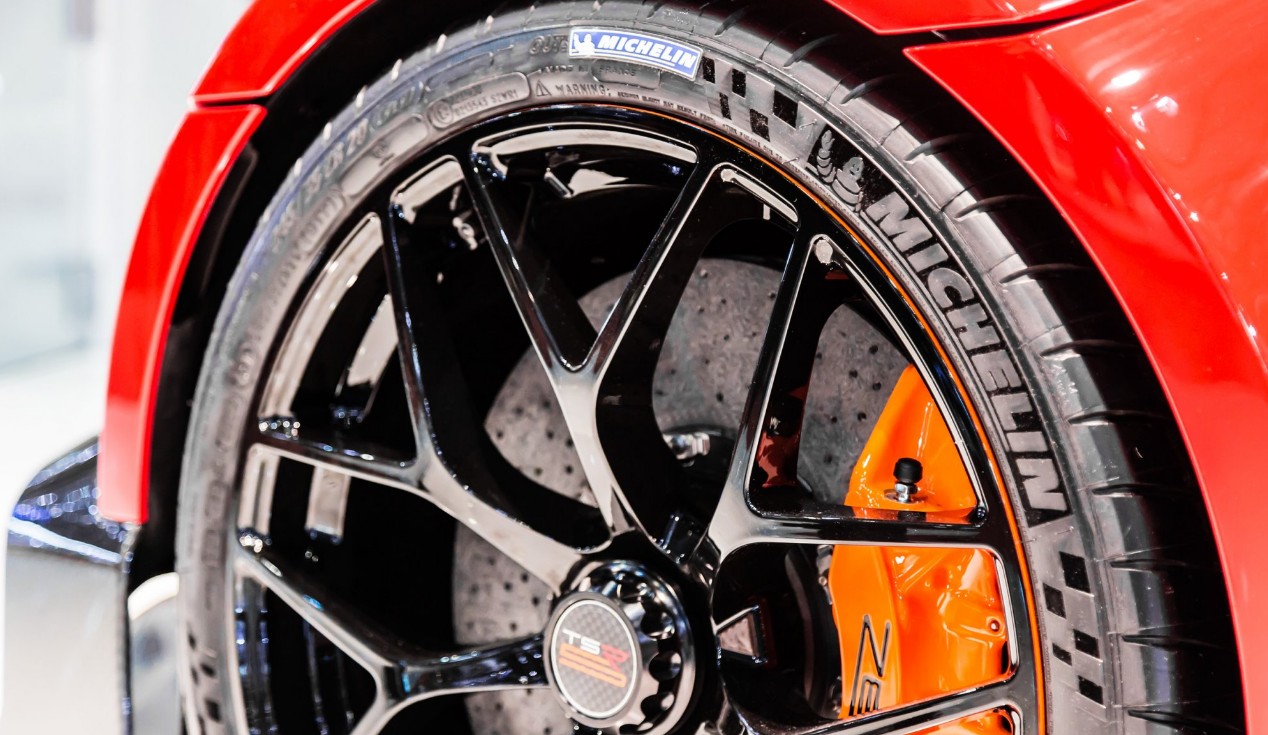 Naturally, all this high tech wing-ery would be useless without a proper brake system at the wheels. Zenvo has that covered too. The company makes it's carbon ceramic brakes in-house, which is rather special for a small supercar maker like Zenvo. The TSR-S has 395 millimeter perforated brake discs at the front, with six-piston lightweight aluminum calipers. At the rear, it has 380 millimeter perforated brake discs, again with six pistons. The forged aluminum wheels come with a racy center-lock mechanism, and are fitted in Michelin Pilot Sport tires.