By: Tycho de Feijter for 6th Gear Automotive Solutions. Beijing, October 2018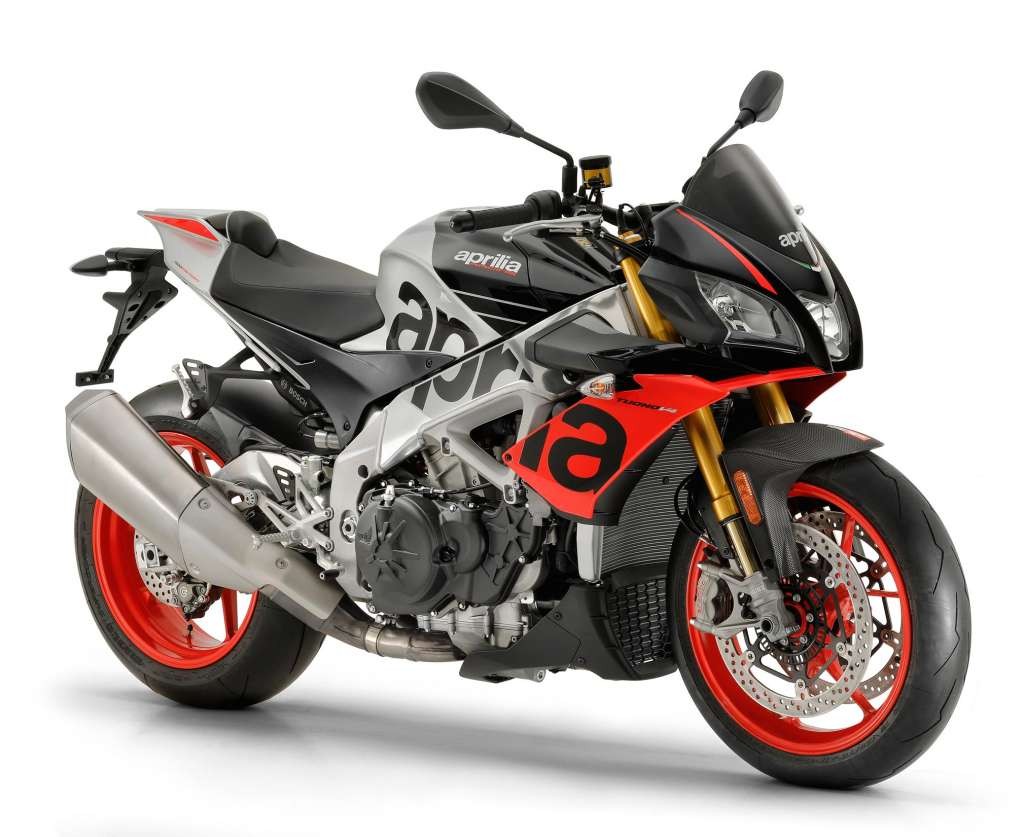 This is the new Aprilia Tuono V4 1100RR, the latest and fastest alteration of Aprilia's  naked-sportbike line. It comes with properly wild looks, including a massive exhaust pipe and bright-orange wheels. The Tuono V4 1100RR is powered by a 1.077 cc water-cooled 65° V-4 engine with four valves per cylinder. This crazy racy engine is directly derived from Aprilia's successful Grand Prix program. Output is 175 hp @ 11,000 rpm, and 121 Nm @ 9000 rpm. The engine is mated to a six-speed gearbox. Top speed is an incredible 275 kilometers per hour.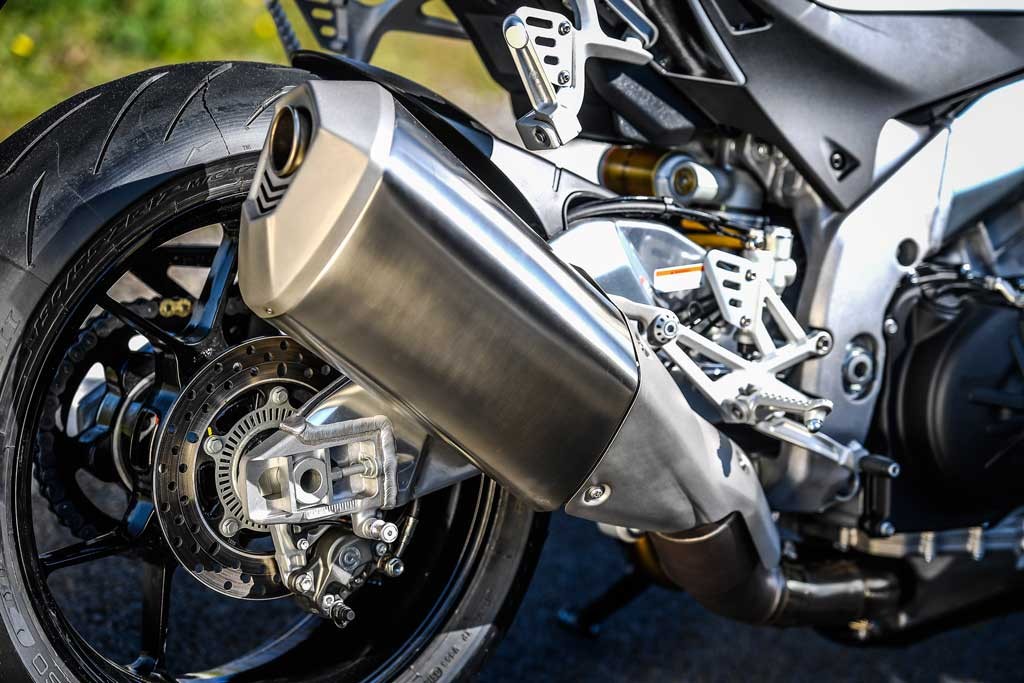 Aprilia has made sure the Tuono V4 1100RR is able to stop as well as to speed. The brake system is fitted with a new 'Advanced Multimap Cornering ABS', and electronically controlled system that is able to optimize braking and ABS-intervention in fast corners, thereby improving the always-so delicate balance between deceleration and stability. Even more interesting is another new system, called RLM, which stands for Rear Liftup Mitigation. The system is designed to limit the lift of the rear wheel during hard and abrupt braking. A rear wheel that lifts too much under braking destabilizes the rear, which can lead to a slide, and in some cases, to a crash. By keeping the wheel more firmly on the ground, RLM makes the bike safer to operate, and thus faster.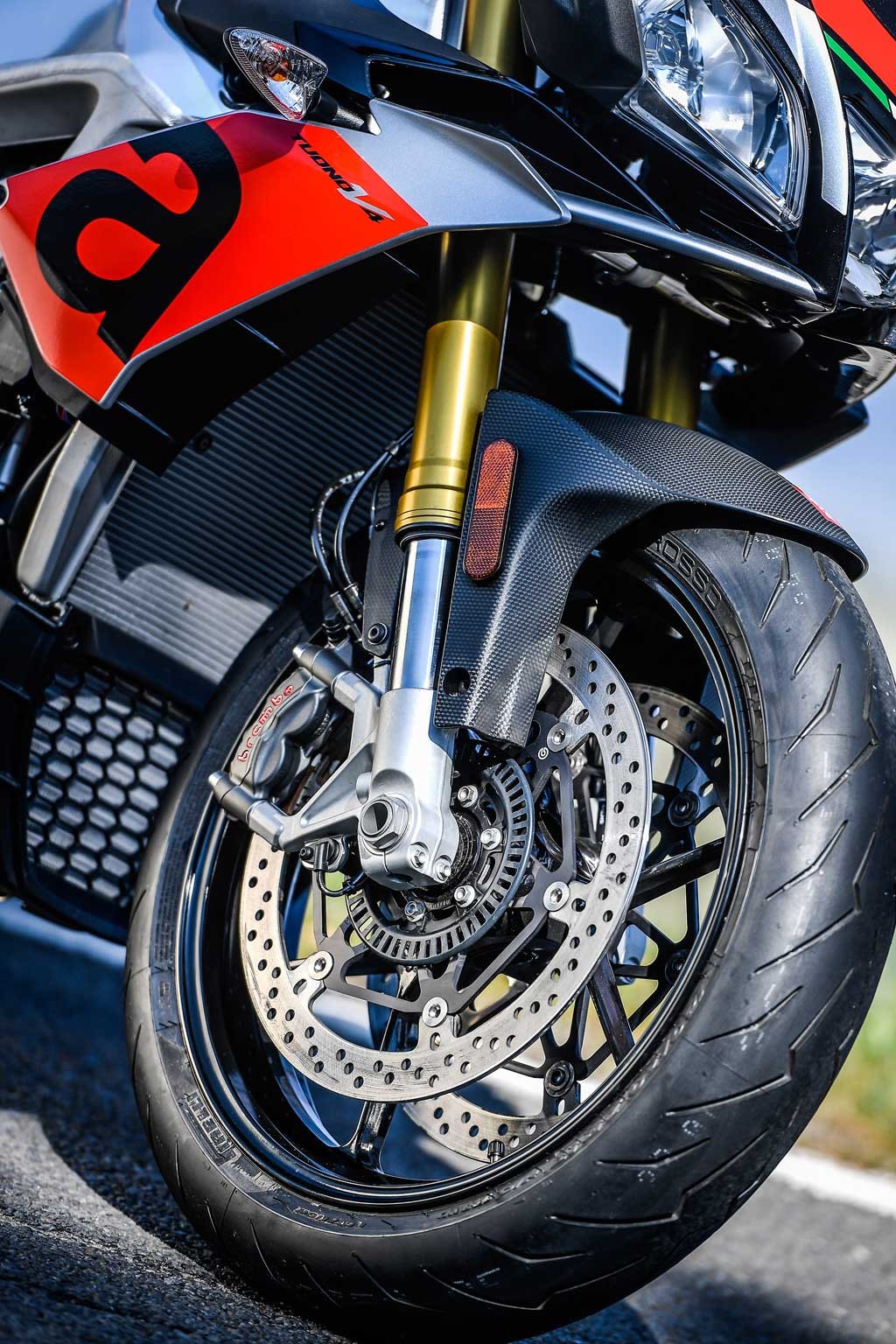 But fancy electronics mean nothing without proper braking power at the wheels. Aprilia does not disappoint, and has equipped the Tuono V4 1100RR with massive Brembo brakes. At the front, there is a pair of floating stainless steel brake discs with a diameter of 330 millimeter, each. The calipers are monobloc M50, with 30 millimeter opposing-pistons. There is a radial pump, and a metal braided brake hose. The rear is fitted with stainless steel brake discs with a diameter of 220 millimeter, with two 32 millimeter separate-pistons. The pumps has an integrated tank, and the hose is again braided.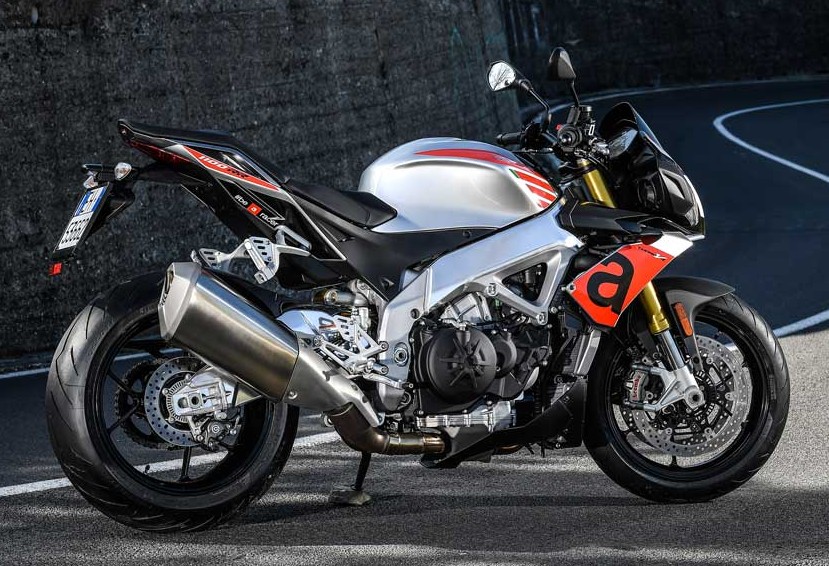 It is great to see sportbikes becoming faster and faster, encroaching on superbike territory. And even better: the brake technology of these manic machines improves just as fast as the engine technology. Fortunately so, because as grandma told us all: speed and stop are two sides of the same shiny wheel.