By: Tycho de Feijter for 6th Gear Automotive Solutions.
Zandvoort, November 2018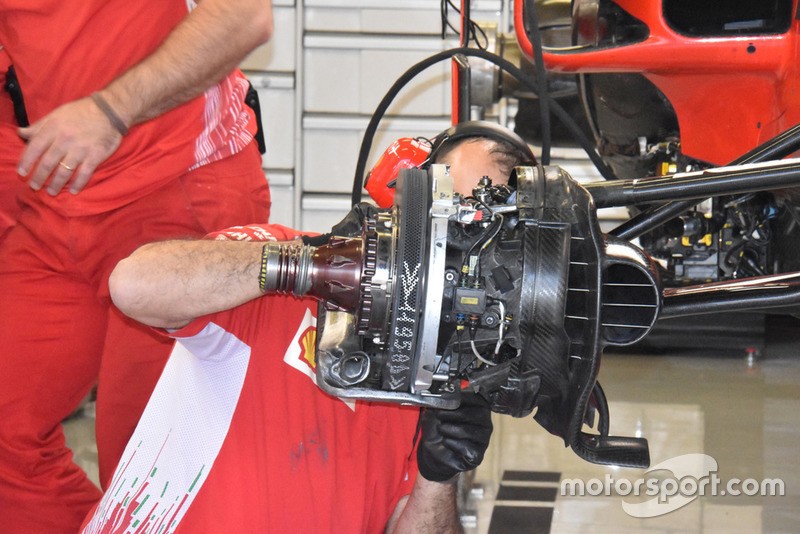 Italian brake maker Brembo has developed new brake disk technology for the Ferrari Formula 1 team. Biggest innovation: the brake discs have 1400 holes, up from 1200 holes in the standard disc. The holes in a brake disc are really a ventilation system, designed to get hot air away from the brakes, to prevent them from overheating. An overheating brake system leads to less reliable brake performance, and can eventually force a race driver to slow down to cool the brake system down.
The new 1400-hole brake disc was especially designed for the 2018 Mexican Grand Prix, held on 28 October 2018. The location for the race is the Autódromo Hermanos Rodríguez, a beautiful track in southwest Mexico City. The circuit lies a massive 2240 meters above sea level, making it the highest F1 track ever. The thin air at high altitude means that it is even more difficult than normal to get the heat out of the brakes. Under race conditions, brake temperature in a Formula 1 car can easily reach 1200 degrees Celsius.
The 1400 holes are divided in seven rows of 200, running alongside each other on the surface of the brake disc.  Of course, as always, there is a downside too. Generally speaking; the more holes the faster a brake disc wears out. So there is a limit on the number of holes a brake maker can drill into a disc. But by carefully calculating a compromise between brake cooling and brake wear you can find the best brakes for each race. It is possible, for example, that Brembo might continue to use 1200-hole discs in low-altitude tracks like Yas Marina in Abu Dhabi.
So how much did these fancy new brakes help the Ferrari team? Well, they ended up second and fourth, which makes for an average of third. In 2017, driving with the 1200-hole brakes, they finished first and fifth, which too averages at third. Perhaps Brembo can try to drill a few more holes for 2019…