By: Tycho de Feijter for 6th Gear Automotive Solutions. Zandvoort, November 2018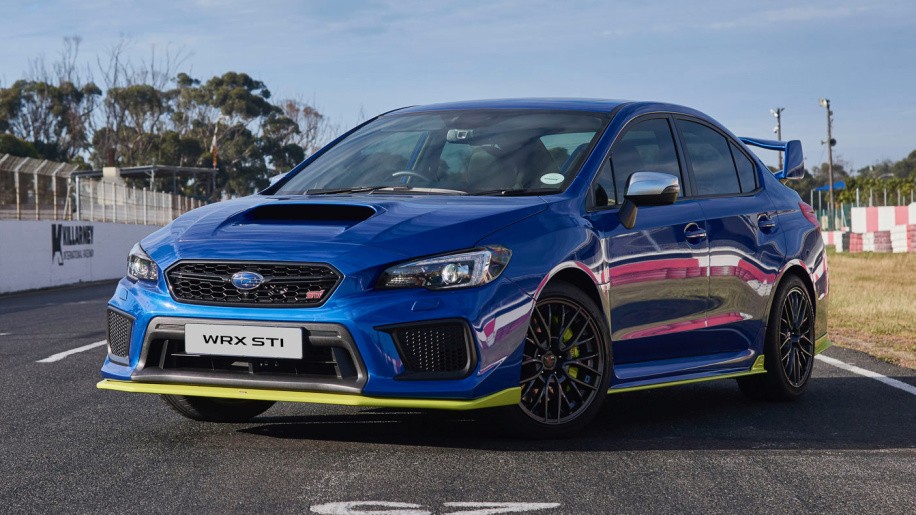 This is the new Subaru Impreza WRX STi Diamond Edition, the most powerful WRX STi ever. The Diamond Edition was developed by Subaru South Africa to celebrate 30 years of WRX STi cars.
In Subaru's naming system, the WRX is the fastest Impreza, and the STi is the most hardcore WRX. Originally, the WRX cars were homologation specials for the World Rally Championship (WRC), but nowadays WRX is a more general performance badge, like M at BMW or AMG at Mercedes.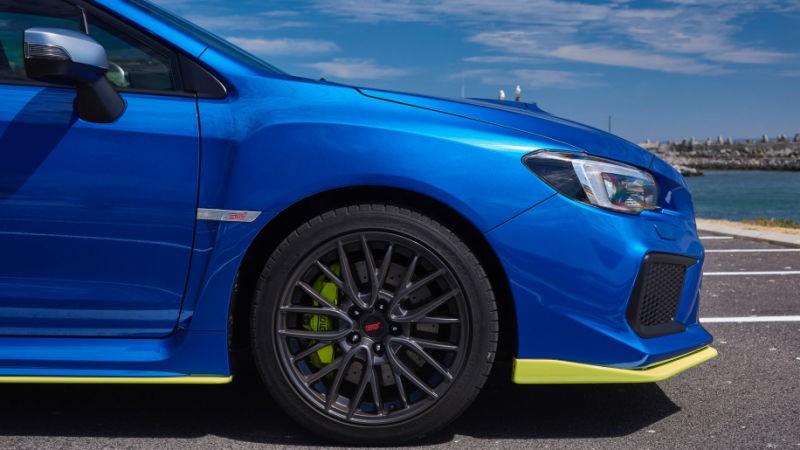 Subaru has a long tradition of locally developed special-edition models; others came from the United Kingdom, Australia, the United States, and of course from Japan itself.
The South African WRX STi Diamond Edition however, is a little bit more special than most special editions. First of all; it has the power: 349 hp and 464 Nm to be precise. Secondly, only 30 examples will be manufactured. And thirdly, they will only be sold in South Africa. Besides the extra power the Diamond Edition also gets a yellow-painted body kit, a 20 millimeter wider stance, more precise steering, and a new engine brace.
All these upgrades bring speed: 0-100 is gone in 5 seconds, 0.7 seconds faster than a standard WRX STi. 0-160 takes just 13.7 seconds, a full second faster than the standard car. Top speed is electronically limited to 255 kilometers per hour.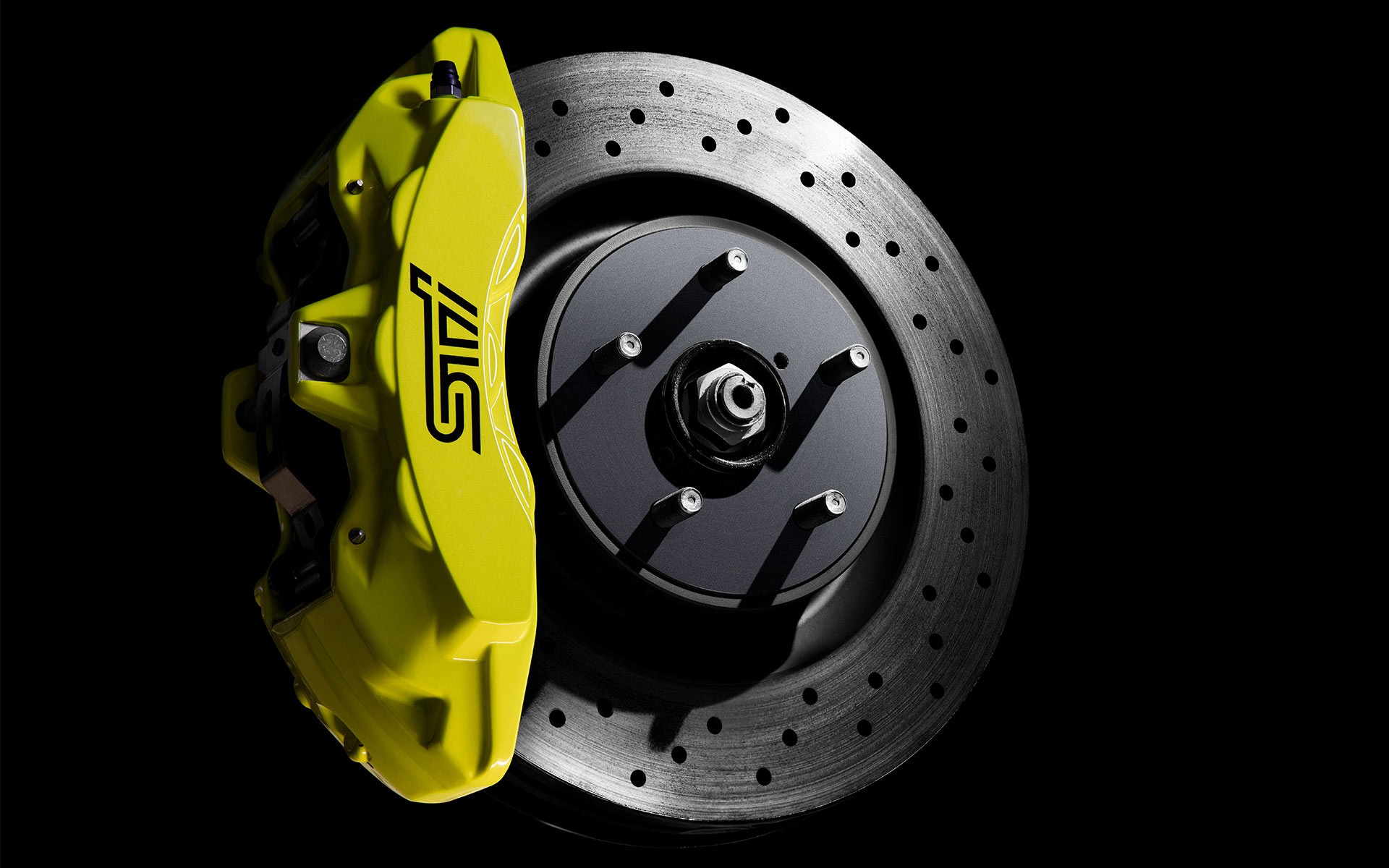 How to bring these horses to a halt? With a Brembo high-performance braking system, that is. The system features cross-drilled ventilated brake discs front and rear. The front brake discs have a diameter of 340 millimeter and a width of 30 millimeter. The rear brake discs have a diameter of 326 millimeter and a width of 20 millimeter. At the front there are six-piston calipers, but the rear calipers have only two-pistons, which seems the absolute minimum for a car like the Subaru WRX STi Diamond Edition. The brakes are fitted within 19 inch wheels with ultra low tires. With the Diamond Edition, the calipers are always painted yellow, in exactly the same shade as the body kit.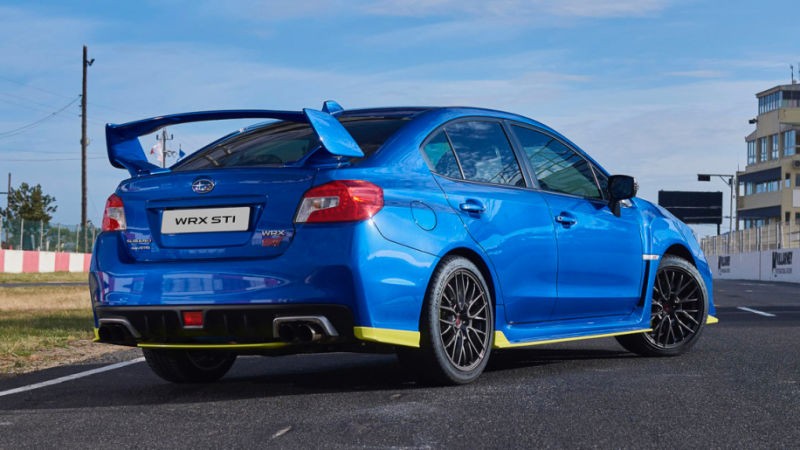 Ready for some serious action on track, but only in South Africa…