By: Tycho de Feijter for 6th Gear Automotive Solutions. Beijing, August 2018
Many car makers are looking into 3D printing for the manufacturing of specialized parts for small-volume vehicles. Bugatti for example, has developed a 3D printing process for the brake calipers of their Chiron supercar. Up until now, 3D printing has been seen as too expensive to use for mass-market automobiles. Ford however, thinks they can change that.
The Dearborn-based car maker has applied for patent on a new process to produce 3D printed brake discs. The discs are made of aluminum, instead of the far more common forged iron. This saves up to 50% of a disc's weight, and makes the brake easier to work with, according to the company.
Aluminum brakes however have a disadvantage: their melting level lies lower than with a forged iron brake. An aluminum brake disc can theoretically melt at 650 degrees, whereas a forged iron brake can deal with temperatures up to 750 degrees. This can be solved by adding high silicon iron to the aluminum, which in turn begins the production process in powder form.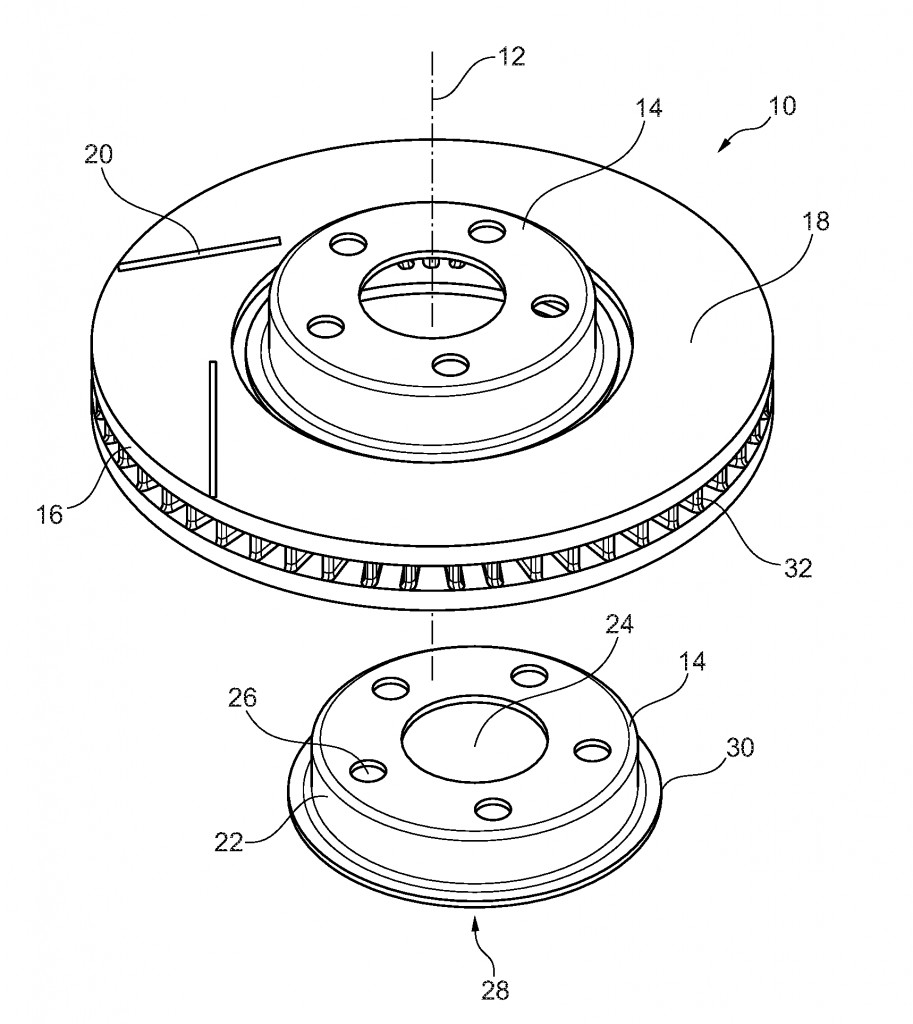 The process of bringing the materials together is where 3D printing comes to the fore. A 3D printer is used to manufacture friction rings, designed to hold the aluminum and high-silicon iron together. The resulting brake discs are capable of withstanding temperatures as high, or even higher, than forged iron brakes. Another advantage of the process is elimination of the need for after-coating. The brake discs are strong enough to go without that extra layer of protection.
It sounds impressive enough, but it doesn't exactly seem a process that is ready for mass production. Ford indeed hasn't made any announcement yet about when and how the technique will be applied. For now, it seems reasonable to expect that the first production car that will use Ford's 3D-produced brake discs will still be a low-volume vehicle. The successor of the Ford GT perhaps..? Further in the future, 3D printed aluminum brakes might find their way under your Ford Focus.