By: Tycho de Feijter for 6th Gear Automotive Solutions.
Beijing, May 2018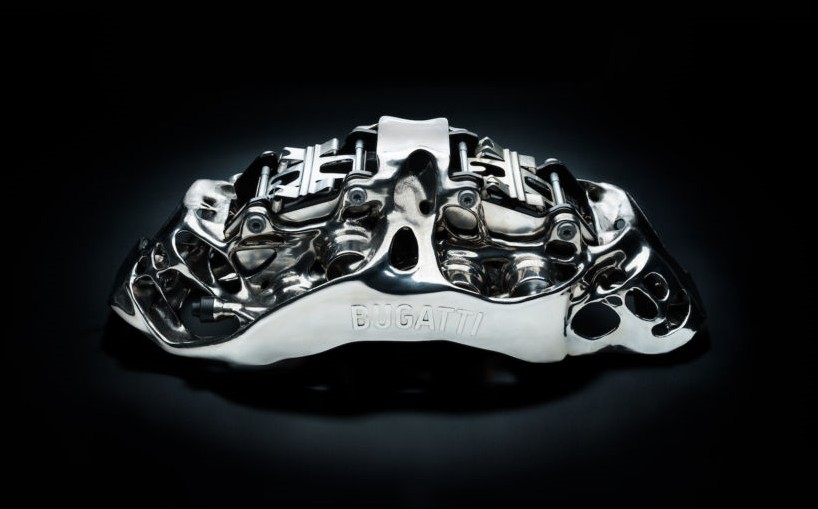 Bugatti has developed 3D-printed brake calipers. The job of calipers is to slow a car's wheel when you press the brake by applying friction to the rotors.
The new eight-piston calipers are entirely made of the lightweight material titanium. They were developed for the front brakes of the Bugatti Chiron supercar. The total weight savings add up to two kilo per wheel. This is a significant number in supercar-land, where engineers fight for every gram to improve handling, ride, and balance. The 3D-printed titanium brake calipers will be put into production in the second half of this year.
The printing process consists of laying down layers of titanium dust, then heating them up to 700 degrees Celsius (almost 1,300 degrees Fahrenheit) with a 400-watt laser. One caliper consists of no less than 2,200 layers. It takes a cool 45 hours to print each caliper.
Currently, the Bugatti Chiron uses carbon ceramic brake calipers with titanium pistons. Braking distance is just 31 meters, and will likely even be less with the new full-titanium calipers. The brakes are technological marvel in another way too: they generate downforce.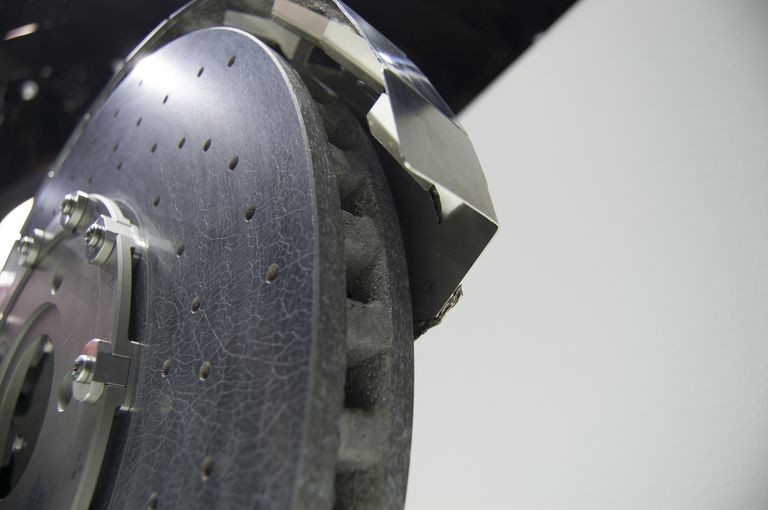 The brakes are cooled by three intakes in the car's front fascia, but they still generate a lot of heat. To help dissipate this heat Bugatti fitted a heat shield to the top of the front brakes (seen above). The shield created an all-new kind of ground effect, where the hot air is pushed out of the wheel into a "air curtain" that virtually wraps the entire car.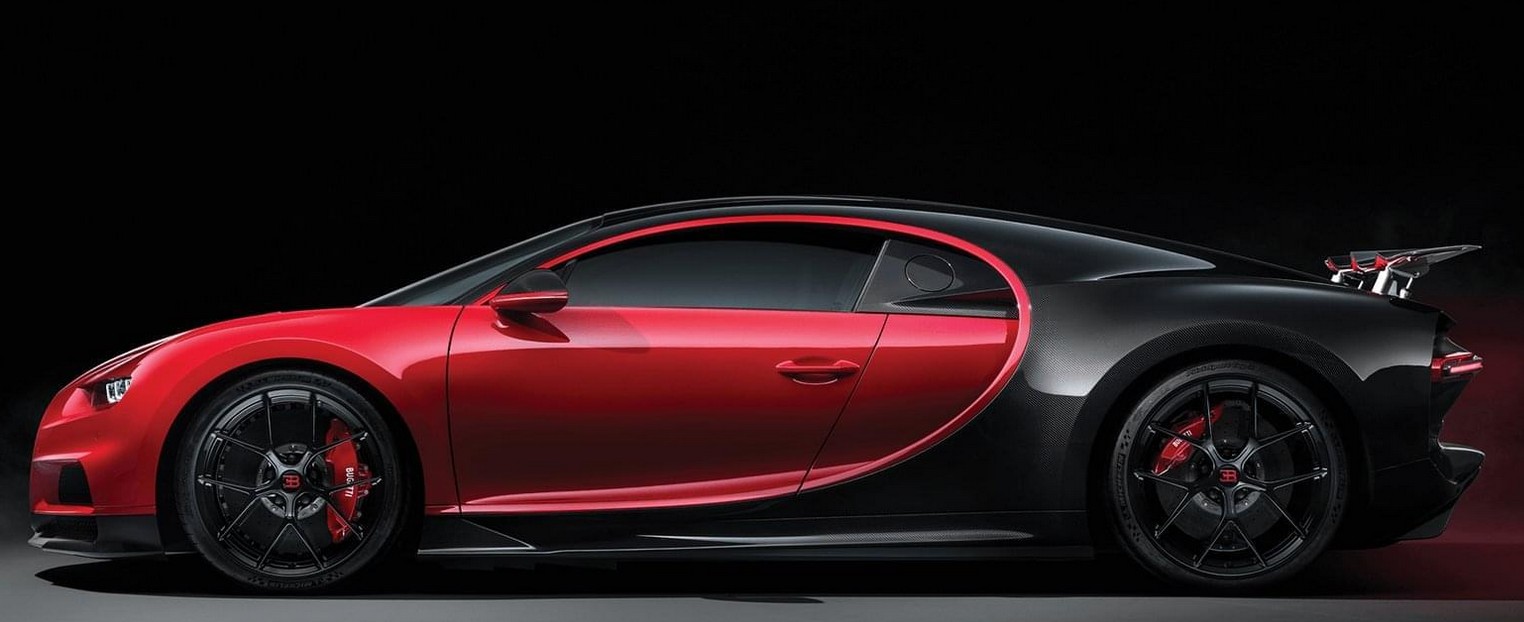 The Bugatti Chiron was launched in 2016, followed by the Chiron Sport in 2018. Power comes from a 8.0 liter quad-turbocharged W16 engine. Output is a massive 1500 hp and 1600 Nm. The engine is mated to a 7-speed automatic, sending horses to all four wheels. Top speed is electronically limited to 420 km/h and the sprint from 0 to 200 km/h takes 6.5 seconds.