By Tycho de Feijter for 6th Gear Automotive Solutions. Haarlem, April 2019.
Sports car maker Porsche has developed a new kind of brake disc: Porsche Surface Coated Brakes (PSCB). The new disc bridges the gap between standard cast iron brakes and the far more exotic carbon ceramic brakes. The first car to be equipped with the new brakes will be the latest edition of the Porsche Cayenne Turbo SUV.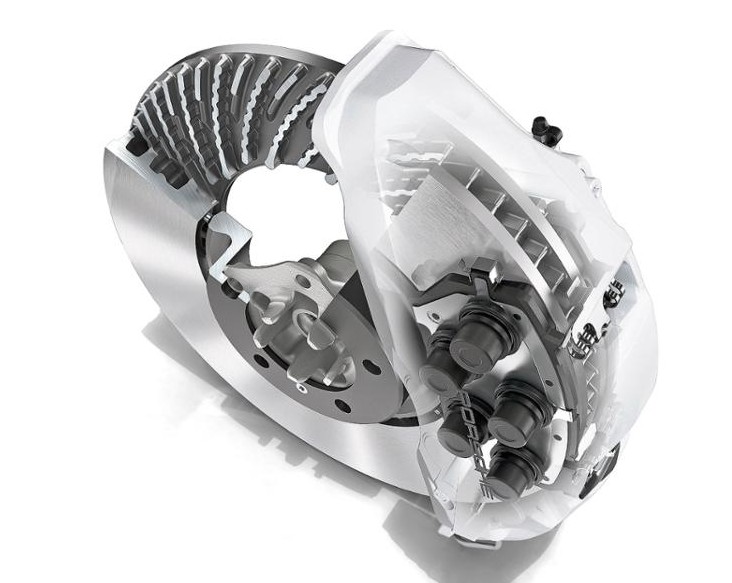 The Porsche Cayenne Turbo is powered by a 4.0 liter twin-turbocharged V8, good for an output of 550 hp and 770 Nm. The engine is mated to an 8-speed automatic, sending power to all four wheels. Top speed is 286 kilometers per hour, and 0-100 km/h is gone in just 4.1 seconds. The brakes are measuring 16.4 inches in diameter up front and 14.4 inches in back, with ten-pot calipers at the front and four pistons at the back.
The Porsche Surface Coated Brakes are still made of cast iron, but are coated with a special layer of tungsten carbide. This combination results in brake discs that are 10 percent harder, last 30 percent longer, and produce 90 percent less brake dust. To apply the coating, the cast-iron disc have to be roughened and cleaned first. An intermediate layer is then applied, before a high-velocity oxygen fuel burner can lay the thin late of tungsten carbine, which is polished with industrial diamonds (!). Once complete and worn in, the corrosion-resistant coating takes on an almost mirror-like look.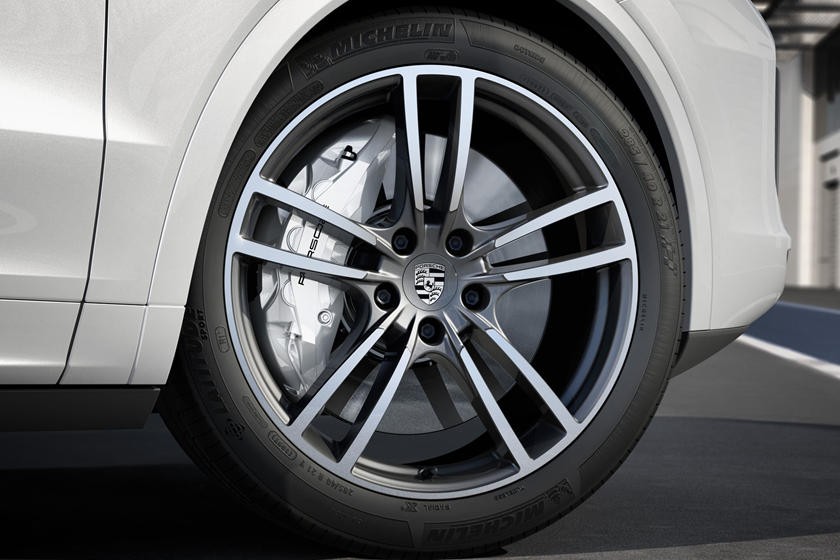 Porsche has indeed so much faith in their new brake discs that the brake calipers are painted in white. In any normal car, the brake calipers are painted in either dark or very bright colors, so brake dust is almost invisible. White calipers would normally show heavy brake dust tracks, especially after heavy braking. With the low-brake dust PSCB however, brake calipers can finally be shamelessly white!