By: Tycho de Feijter for 6th Gear Automotive Solutions. Haarlem, December 2018
The classic bike segment is still very popular among India's large population of fanatic motorbike riders. A classic bike is basically an updated continuation of an old model, some call these bikes traditional, but might others call them old fashioned.
These bikes are usually cheap, cheap to run, but not very modern compared to the non-classic kind of motorbike. Bike-makers know that costumers don't want no fancy digital displays or electronically regulated saddles.
But one thing that is becoming important, even for classic-fanatics, is motorbike safety. And the one area where a lot of improvement is necessary is about brake systems and brake technology.
Many of these classic bikes still ride around with drum brakes and without ABS, which is frankly crazy in India's dangerous traffic. Bike makers have finally realized they need to move up their safety standards.
Almost simultaneously, two of India's best known bike makers announced they would fit disc brakes on their bestselling classics bikes: the Royal Enfield Bullet 350 and the Jawa 42.
That is good news for safety, but in the case of the Royal Enfield only half good; because just the rear wheels get the disc brakes, the front wheels keep the drums.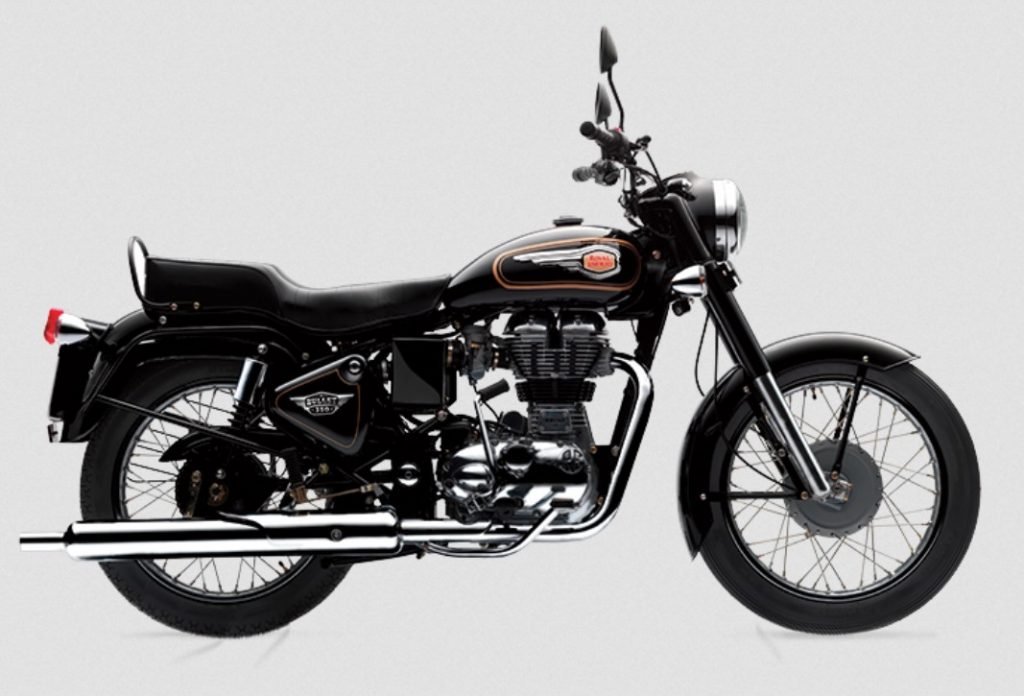 This is the Royal Enfield Bullet 350, as classic as they come, with shiny pipes, exposed everything, and a big round headlight. Power comes from an air cooled 346.0 cc one-cylinder motor with 19.8 hp and 28 Nm, mated to a five-speed manual gearbox. Brakes: rear: disc with floating caliper and ABS. Disc size: 153 mm. Front: Drum. Size: 178 mm.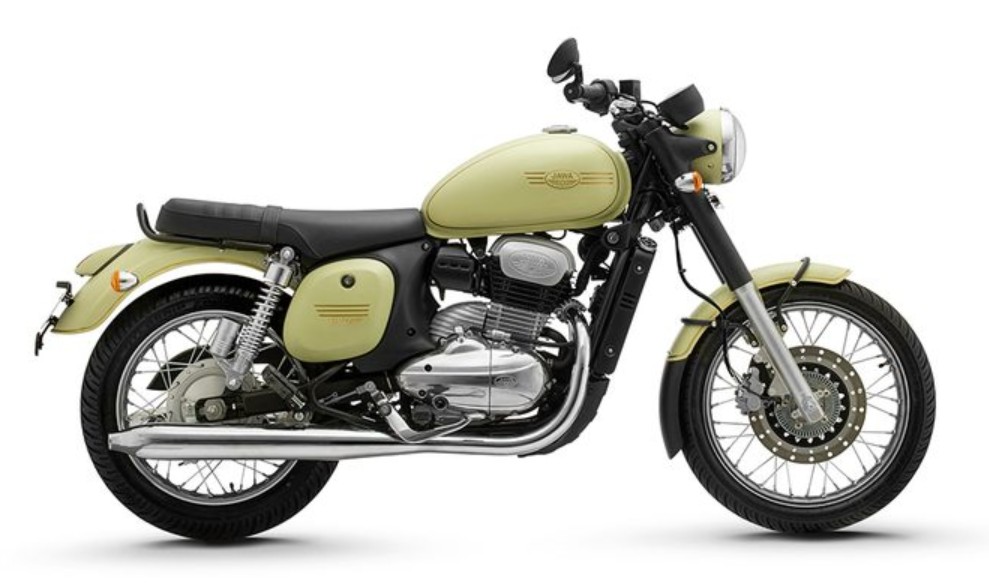 This is the Jawa 42, visually slightly more modern than the Royal Enfield, but still with a lot of shine. Note especially the very old-school indicators on the rear wheel arch. Power comes from a liquid-cooled 293.0 cc one-cylinder engine with 27 hp and 28 Nm, mated to a six-speed manual gearbox. Brakes: rear: disc with floating caliper and ABS. Disc size: 153 mm. Front: Disc. Size: 280 mm.
India's crazy roads are going to be a little bit safer. And if that is what it takes; may the classics continue forever!