Bangkok, Thailand – Asia Brake Conference & Exhibition 2018, held from 4th ~ 6th of February 2018 in Bangkok, will see a pavilion of 4 independent organizations working closely together.
This joint presentation hosts 4 key-players in the Braking Industry;
Waldraff GmbH, Erlmann GmbH, Greening Inc. and 6th Gear Automotive Solutions Ltd.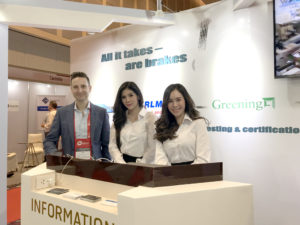 The aim, a 'one-stop-shop' service for the braking manufacturing industry.
"Customers are seeking more synergy for manufacturing, supply chain services and technical support, and with our 4 members we can serve clients on multiple levels" explains Ron Cune, owner of 6th Gear Automotive Solutions Ltd.
"With this joint cooperation, a manufacturer can be served from the start of the development process, through manufactoring and up to the final requirement; sales & distribution.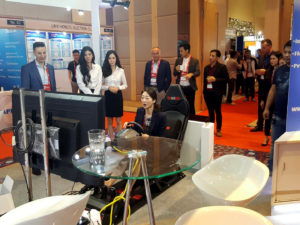 Waldraff offers machines for brake pad-production and packing, Erlmann offers brake pad grinding and brake lining drilling machines, Greening Inc. offers testing equipment to safeguard quality and also performs ECE R90 tests for discs, CV pads, drums and lining. And 6th Gear Automotive is able to offer Genuine samples for R&D and offers support in range requirements.
Manufacturers need to develop, products, formulations, test their ideas and finally sell and produce them. All of these requirements are covered by our joint cooperation.
With a booth at Asia Brake we want to show the world that joining forces can benefit the entire supply chain. If successful, you might see more of our joint presentation in future fairs like the CFSMA in Fuzhou and EuroBrake in The Hague later this year.